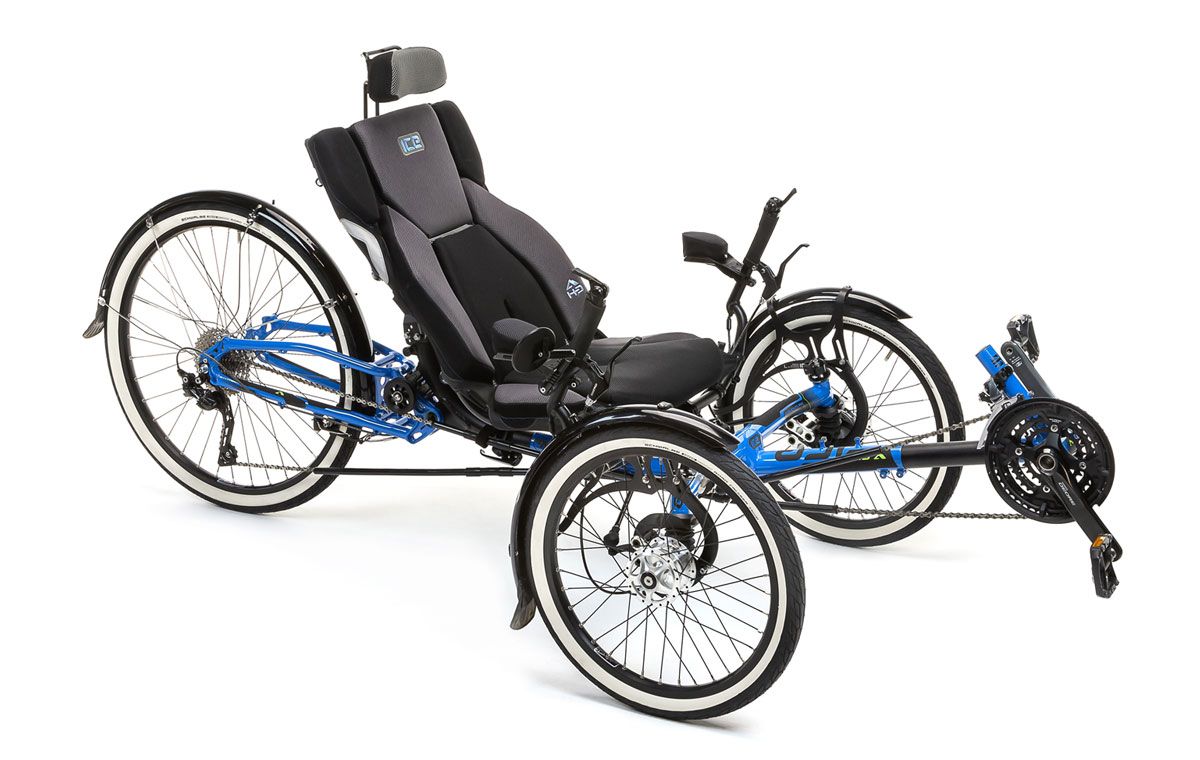 Enjoy the relaxed pace of recumbent riding on the beautifully designed Adventure. With its high and accessible seating position, rugged looks, and ride capabilities, the Adventure is primed to cruise the open road, discover hidden trails, and explore new horizons.
NEW ICE Adventure HD now features our new designed handlebars which allow for a wider, roomier cockpit, an easy access swept cruciform, a new Ergo-Luxe ultimate in comfort mesh seat and a new handlebar clamping system with super secure indexed clamps ensuring easy alignment when unfolding and solid handlebar positioning.
The ICE Adventure HD applies the engineering, design and functionality of the standard ICE Adventure range, but with more generous sizing.
The optimised HD cruciform is made from 4130 Chromoly steel, strongly built to support riders up to 330lbs, and fitted with a wider and deeper Ergo Flow seat for additional comfort. An additional 2″ on the x-seam length makes the HD perfect for taller riders.
The Adventure HD range come with Schwalbe Big Apple tyres as standard to provide a smoother ride with durability. Find out more in our Tech section.