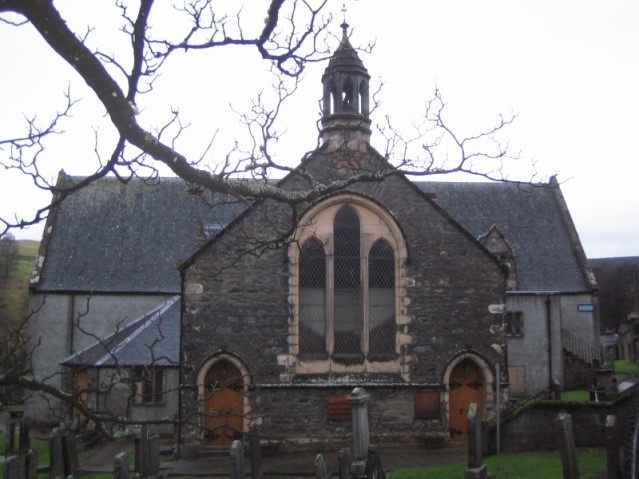 MORTLACH CHURCH
Introduction
Mortlach Kirk
The Church of Mortlach is one of the most ancient Christian sites in the district between the rivers Dee and Spey. A monastery was established here by St. Moluag (or St Moloch) of Lismore whom St. Comgall the Great of Bangor in the Ards of Ulster dispatched on a mission to Pictland in 562 AD. Mortlach, the earliest bishopric in Scotland is claimed to be the oldest Church in Scotland still used for public worship.
In 1010 AD King Malcolm Canmore II, in fulfilment of a vow added three spears' length to the Church after obtaining his decisive victory over the Danes. In that same year Malcolm II also created the Bishopric of Mortlach which was the seat of the Bishop till about 1225 AD when during the time of Nectan, the fourth Bishop, the see was transferred to Aberdeen. In 1157 Bishop Edward held all the property at Mortlach including "the town and Monastery of the same" – which means that there had been a school or seminary at Mortlach for training missionaries for the early Christian Church.

Mortlach Church has undergone extensive renovations and alterations in 1811, 1874/76, and 1930/31, and is Grade A listed. Traditional access was somewhat restrictive with a set of steps leading from the main road. However, following successful fundraising, we now have a flat route/disabled access from the car park in place making our church building much more accessible to all.  In 1966/7 Mortlach was linked with the Cabrach Church and also united with Glenrinnes Church. The union between Mortlach and Cabrach took place in 1982. The Cabrach Church has since been sold and is now in private ownership.
Worship
Normal Sunday worship is 10:30 and we also have several special services during the year including Mothering Sunday, Harvest Thanksgiving, and a Family Service during Advent. Communion is celebrated the last Sunday in June, first Sunday in November, and we recently introduced an afternoon service on Communion Sundays in the Memorial Hall to increase accessibility to those in the community who are less able to attend church.
Tea, coffee, biscuits and fellowship are shared in the Church after normal Sunday worship.
Since the Covid Crisis, we have also opted to increase our online accessibility, and continue to stream our services on our Facebook page. Feel free to follow our Facebook Page named "Mortlach Kirk" and receive notifications when we post new content.
Groups
Guild: Our Guild members are an enthusiastic group who hold regular meetings, including social outings/events such as coffee mornings, Burn's Supper, Christmas Party, and who continuously play a supportive role in our Church. Their most recent achievements include the donation of a new stained glass window in the church representing St Moluag, St Ninian and St Columba.
Social Activities & Fundraising: This group are continuously arranging a variety of fundraising and social events and have contributed significantly to our finances over recent years. Events have included various concerts/music events in the church, Soup & Sweets, Cream Teas, Coffee & Buttery Mornings, Flower Festivals, Fashion Shows, and Quiz Nights.
For the past few years a handful of keen walkers from Mortlach have joined with other local Churches to raise funds for Christian Aid by taking part in a sponsored walk.
We have collection tubs in the Church supporting the Leprosy Mission and these are available for members of the congregation to take away with them with 100% of donations going to this good cause
Car Rota: We have a group of volunteers who offer a lift to Church for those who wish some assistance.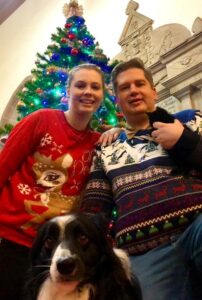 Our Minister's name is Eddie Enslin. Together with his wife Carlien, their Collie-dog Levi and Cat Liquorice, they live at Mortlach Manse in Church Street.
You can contact Eddie by phone or email:
Home: 01340 821 060
Email: EEnslin@churchofscotland.org.uk