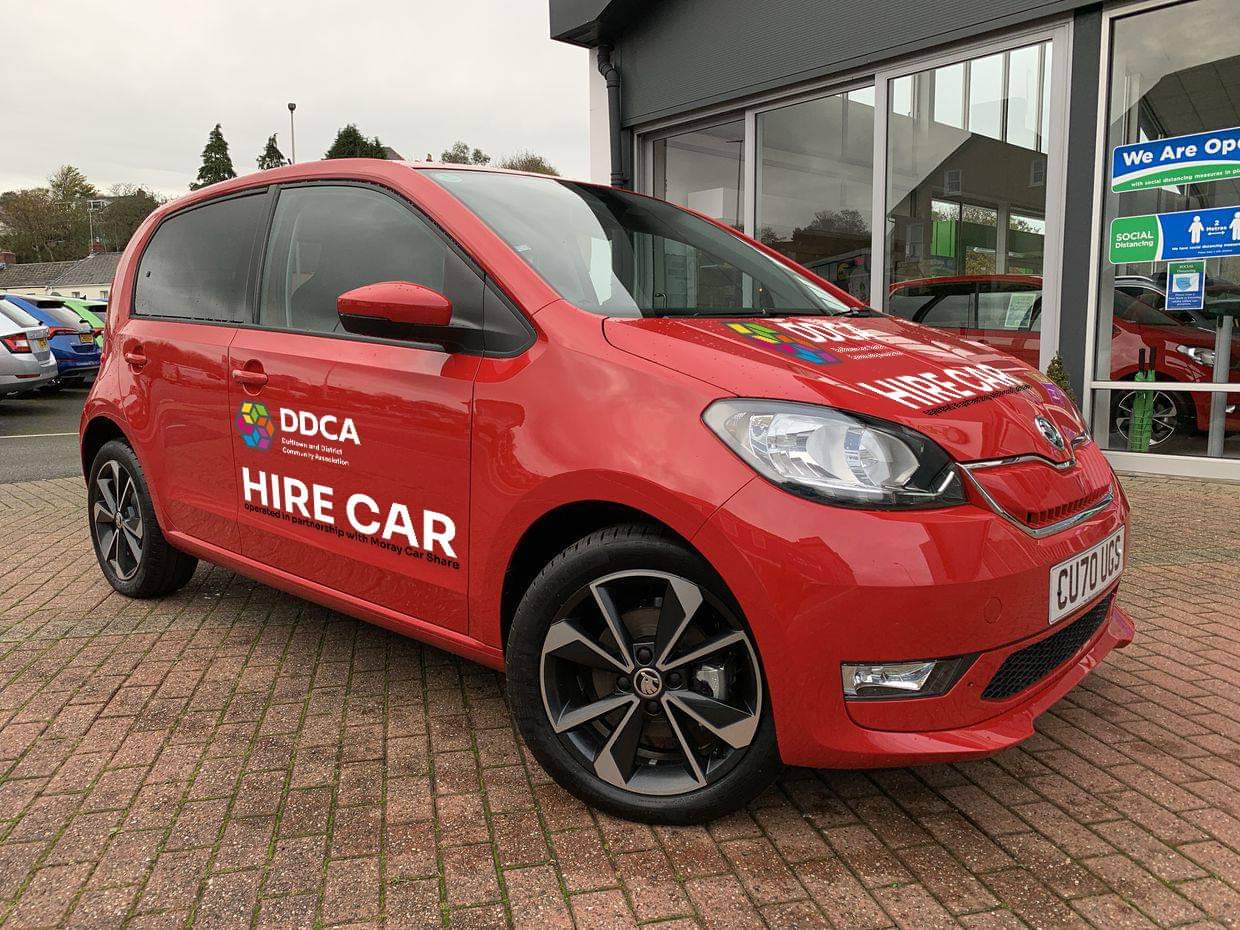 Did you know Transport generally accounts for a third of UK CO2 emissions?
Did you know that Scotland has banned the sale of Petrol and Diesel cars from 2030?
The DDCA is here to help!
The DDCA are Partnering with Moray Carshare to bring Dufftown's first Community Electric car into use. The DDCA purchased the car in February 2021 and we have been working with The Moray Council to secure Dufftown's first electric car charger in the Mortlach Memorial Hall Carpark. While the electric charging point is almost completed, we are finalising an agreement with Moray Carshare to operate the electric car for the benefit of local residents.
Did you know that it costs £22 for two adults to take a return trip to Elgin? With the electric car, this regular journey would cost roughly £18 for a 3-hour trip.
Check out Moray Carshare's Website for more information and become a member: www.moraycarshare.co.uk