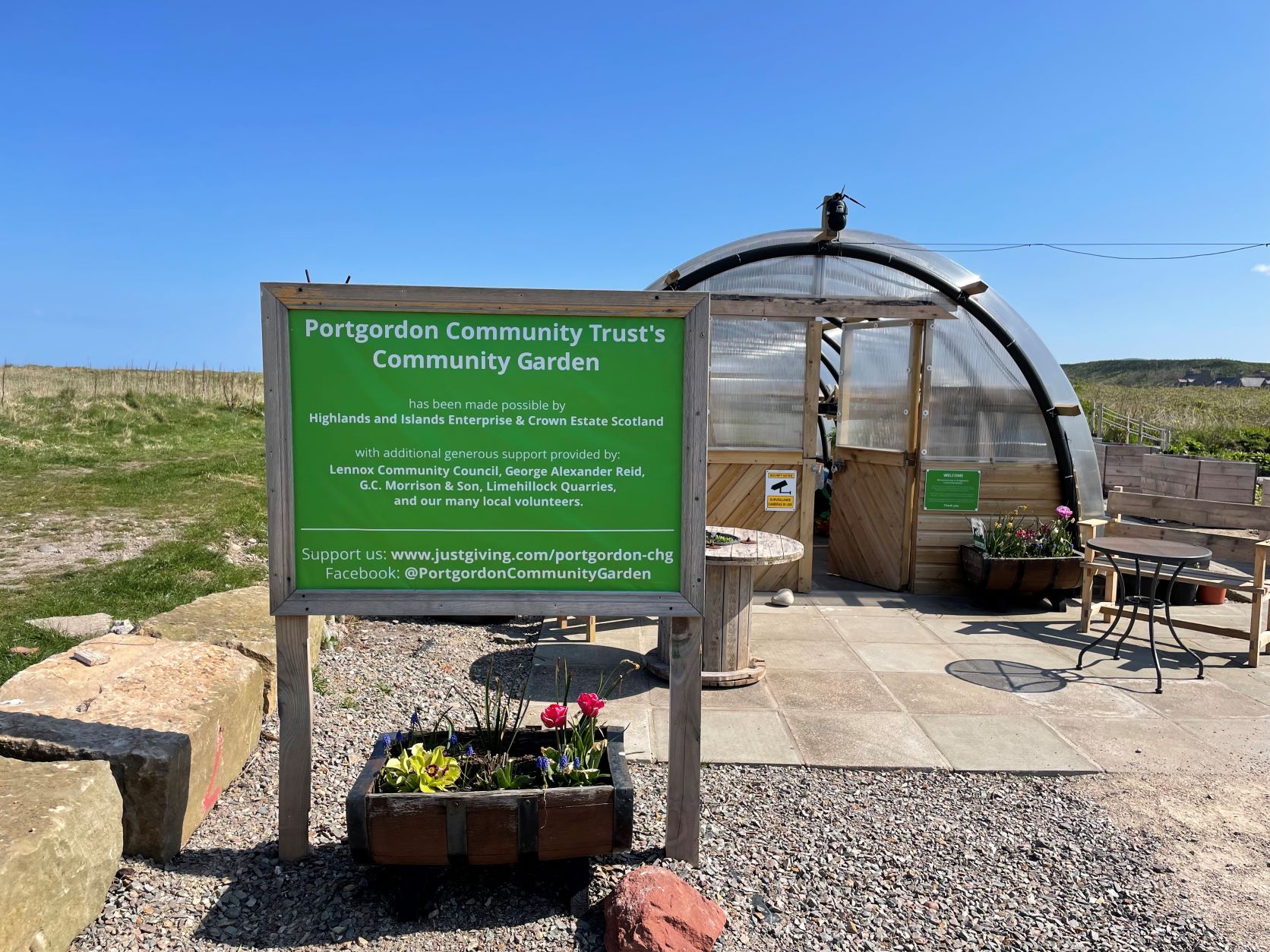 This week, I was invited over to Portgordon Community Trust to meet their newly appointed Community Development Officer, Michelle. It was my first time in Portgordon and it was so inspiring to get an insight into some of their projects.
Michelle gave me a tour of their beautiful community garden by the harbour. The land is owned by the Trust and stewarded by volunteers. Having only started the project last summer, I was amazed how much they have accomplished already. There is a strong focus on sustainability, with the majority of materials being recycled and solar panels used for electricity.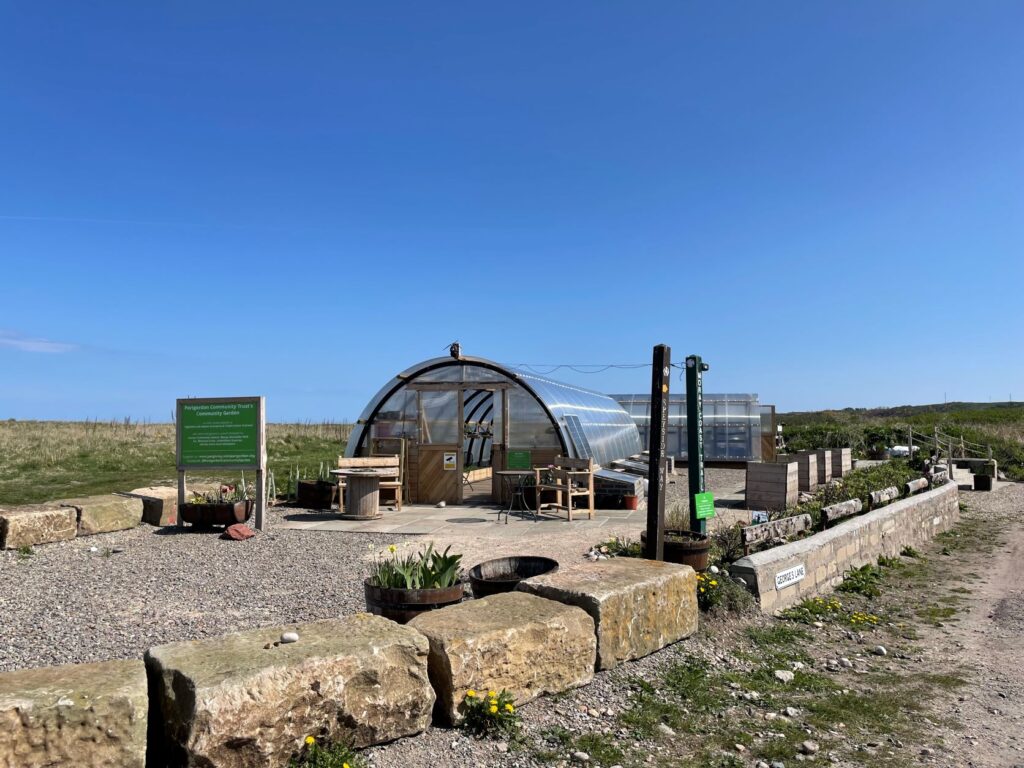 Two polytunnels have been built and several cold stores and raised beds have been placed outside. They have created a path with donated slabs and re-pointed the garden walls. Inside the polytunnels, various raised beds have been made from recycled materials and are now full of growing vegetables. Connecting the land with the sea, they re-purposed the front of a boat to turn the middle section of the beds into a vegetable boat. The space is used by the primary school on Tuesdays for growing and storytelling. It is amazing what you can achieve with passionate people proud of their community.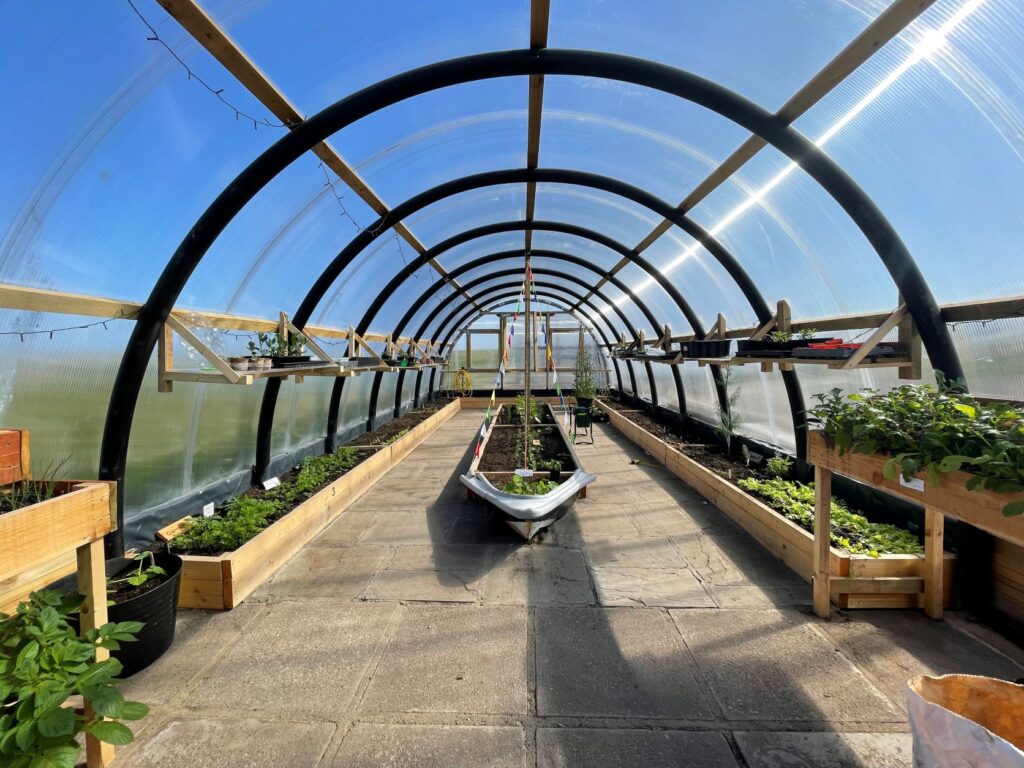 Thanks to the fact that the Portgordon community garden is run and designed by the community itself, the opportunities to expand the project are plenty. Michelle told me that some of the next ideas they have for the space include a community barbeque area and a petanque court. 
What I took with me from my visit to Portgordon was the importance of community connection and working together. One person can't do everything but if we help each other, great things happen. I can't wait to invite Michelle and the Portgordon Trust over to Dufftown to share their experience and stories with us all. Have any ideas for a community project in Dufftown? Let me know!