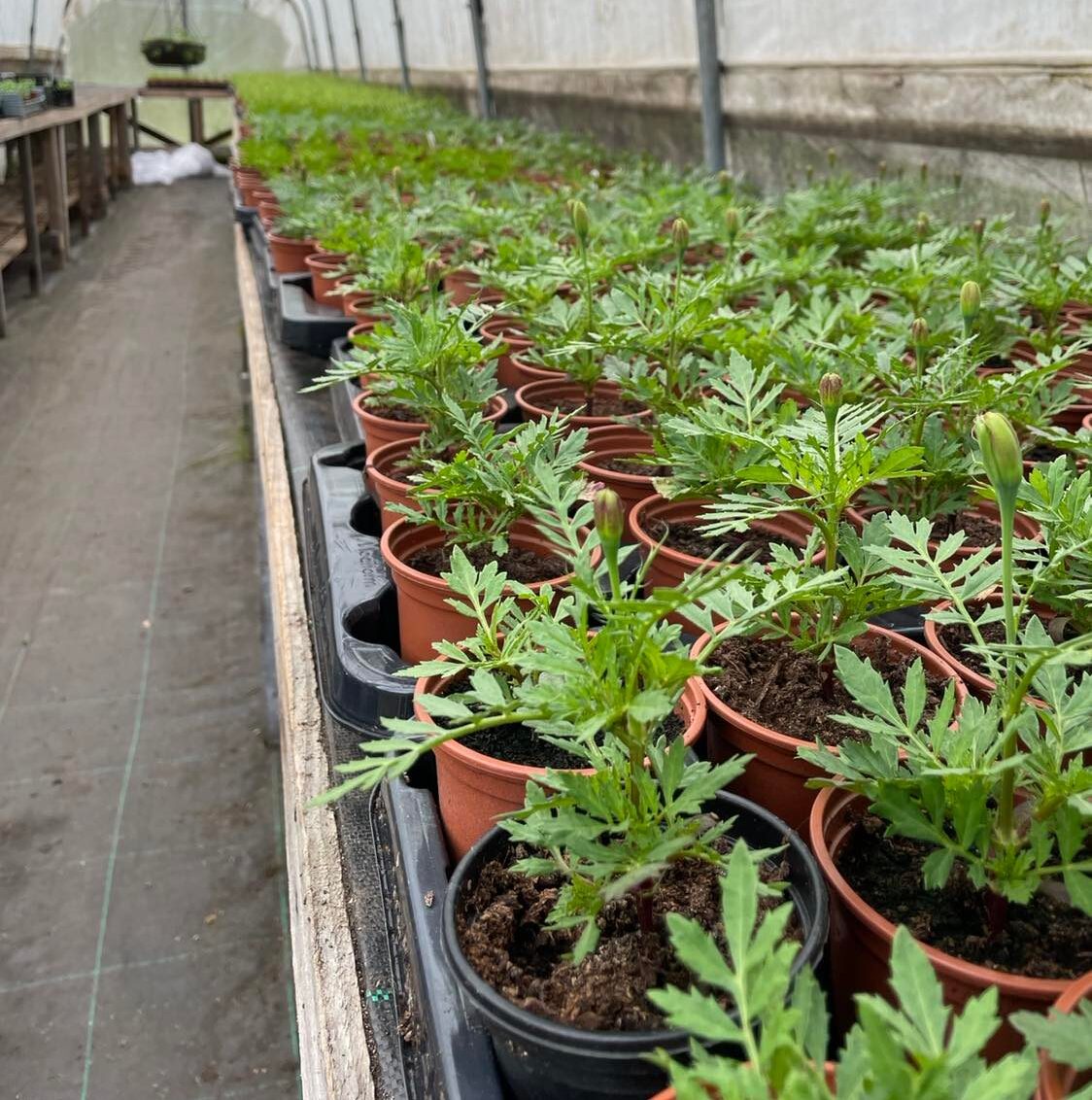 For the past two weeks I have been out helping out and learning more about the incredible work done by Dufftown in Bloom. This is a group that volunteers their time and effort to ensure the town has bonny flower beds and baskets in the summer.
In the spring and summer time, the Bloomers usually meets up on Monday and Thursday mornings. A while back, they planted four thousand flower seeds. With a group of helpers, the planting took them a few hours. The seeds have since then been growing in their polytunnels. Last Monday, we transferred some of the flowers to the cold stores to make more room. This week, we met at the Clocktower to pull out all the daffodils to keep over winter. Despite the very rainy weather, it was great to see so many people come out to give a hand! I had a really good time. The bulbs had been donated by Glenfiddich last year and thanks to Dufftown in Bloom the same bulbs made Dufftown pretty again for another year.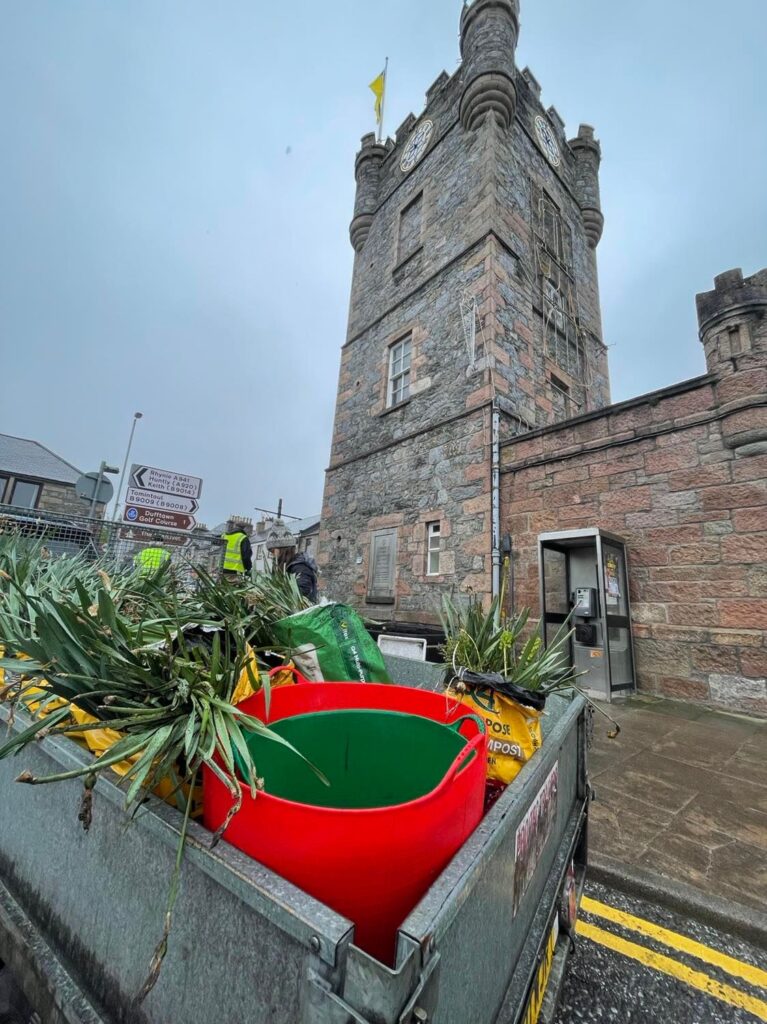 Now, the flower beds are cleared and ready for bedding plants to go in. Hanging baskets are also being prepared to go up around the town for the summer. I look forward to seeing Dufftown Bloom again!
/Viktoria