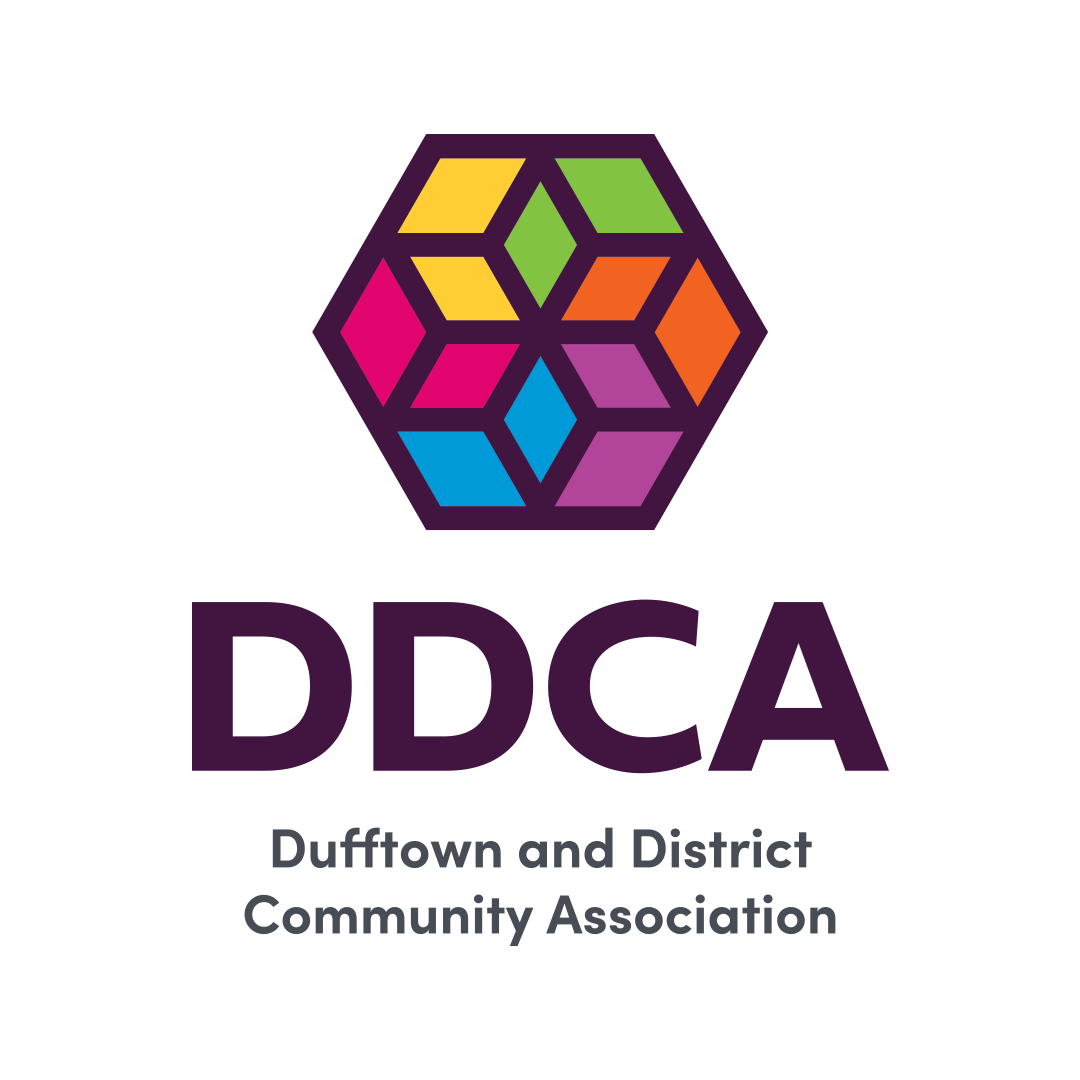 The DDCA prepares for the next phase of growth…
Overview
Dufftown and District Community Association (DDCA) is a charitable organisation that supports a wide range of initiatives and activities that are focused on improving all aspects of life for the residents in the Dufftown and District area. Although very active in the town, up to this point the DDCA has worked behind the scenes, away from the public eye.
With a large number of new initiatives already underway and more in the pipeline, the time is was right for the association to create a brand identity that clearly positions its value to the area.
Branding
Having raised £5,000 and tendered a specification, a company called Intimation was engaged to develop a selection of brand options and subsequently the Dufftown Community website.
Selection of the preferred brand image was achieved by holding several focus groups containing a range of community representatives and external community specialists. The preferred choice is shown below: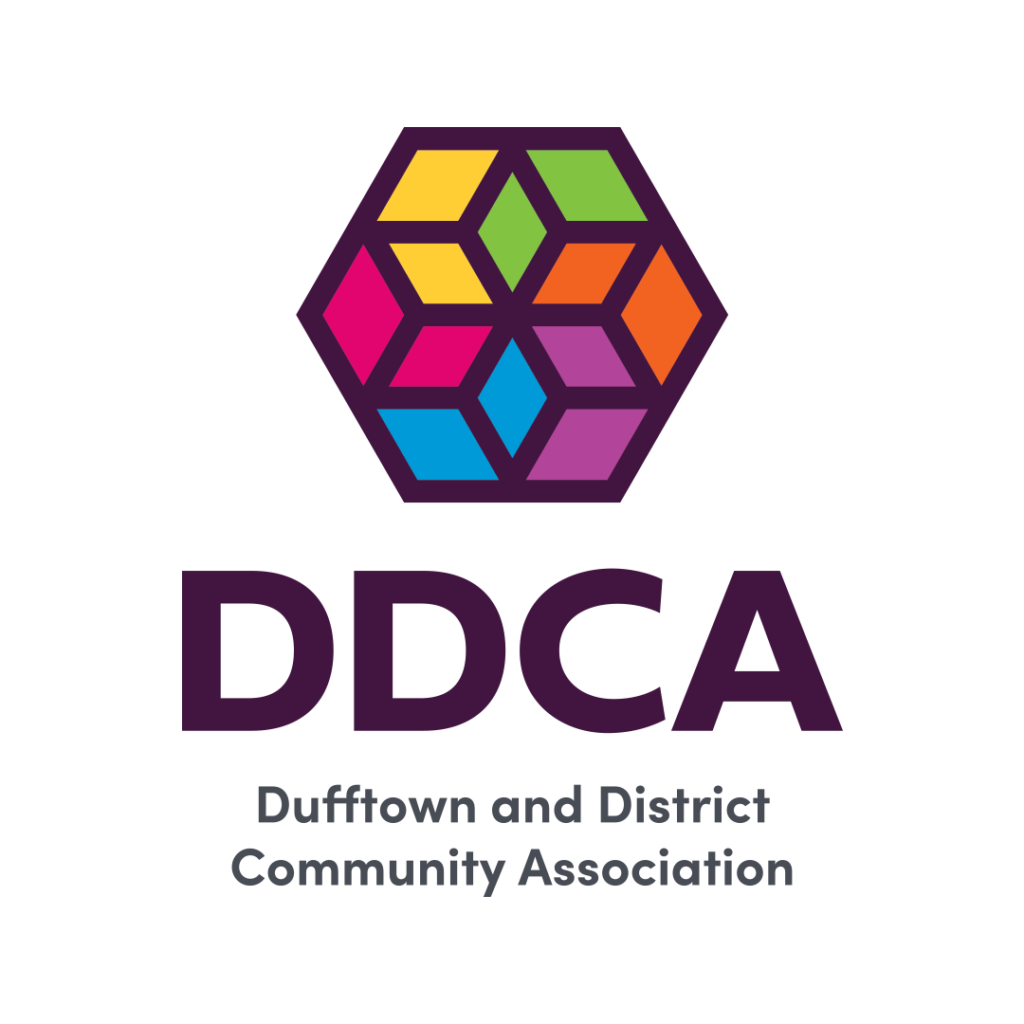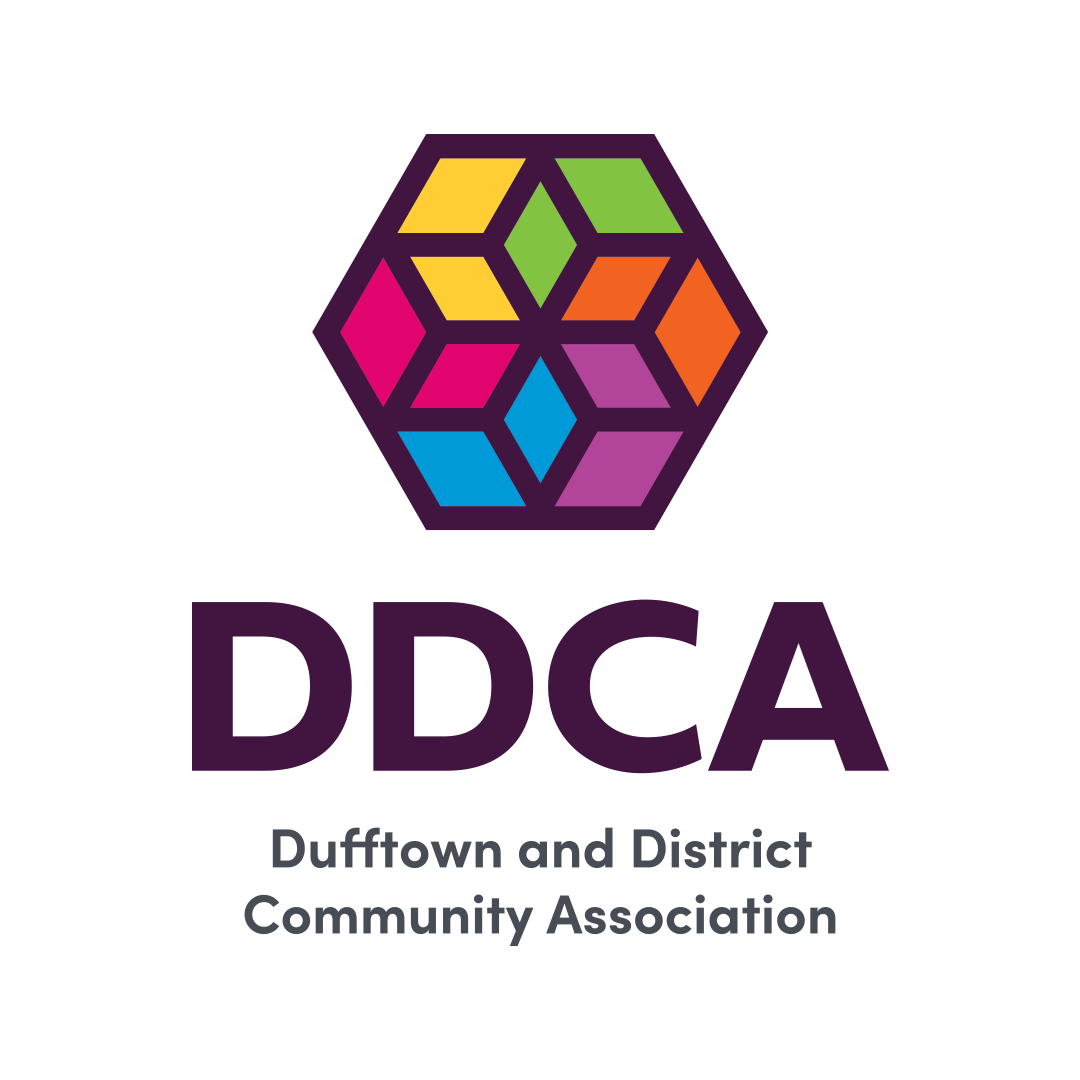 Website
The Dufftown community website is designed to unite the community around common themes and improve transparency of community activity. It was always known that there are over 30 active community groups and over 100 local businesses but a comprehensive list of these groups never existed. The website would serve as a base for the DDCA to communicate their current projects, achievements and strategic aims.
"Having been active in the community since 1995, it felt like the right time to relaunch the charity in preparation for our next phase of growth and community development"

Fraser McGill – DDCA Chairperson
Website features
The development of the website was an opportune time to establish a booking feature where anyone can check the availability of a community venue or asset, then seamlessly book the use of it online. We have invested in the ability to process payments also. Our hope is that all community halls will join us in modernising and promoting the use of their assets through this platform for all in the community to enjoy.