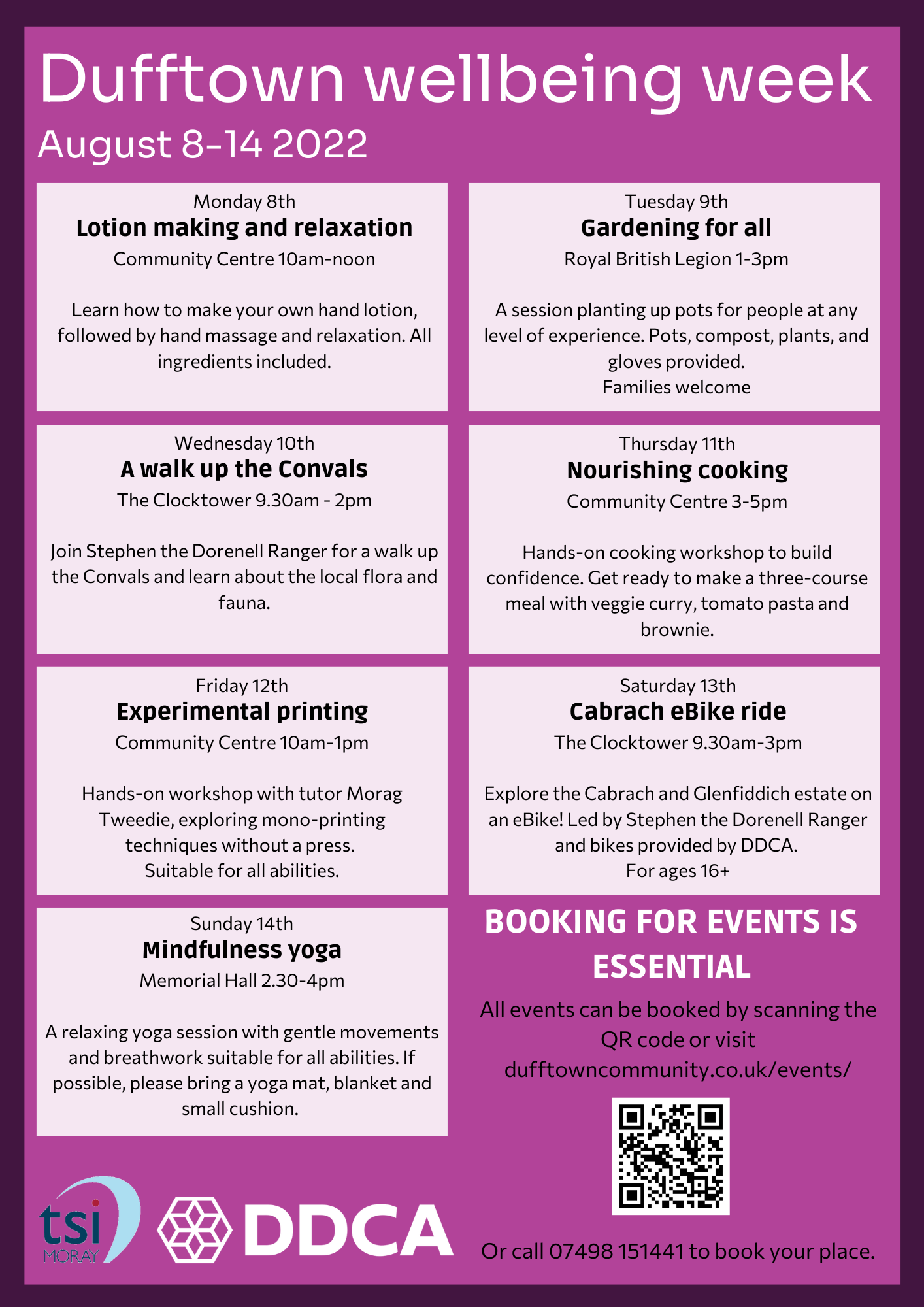 Make sure to book on to the events in advance to secure your spot!
With funding from the Moray Communities Mental Health & Wellbeing Fund, the DDCA is organising a wellbeing week with one event per day between August 8th and 14th, focusing on activities and skills that can improve our mental and physical wellbeing. The project feeds into one of DDCAs strategic aims of 'improving prosperity' to ensure Dufftown and District is a prospering community where everybody can succeed. This week we have been busy preparing! 
In preparation for the lotion and relaxation workshop, we have sourced small jars that participants can use to take home their lotion. We are really excited to have Alison, from Chilling Women, come and show us how to make it! 
Our trustee June has also been busy planning the shopping list for plants and soil to use for the gardening for all workshop. In this workshop, June will show participants how to plant up a pretty plant pot. It's open to everyone, including families, and will be fun for people with all levels of previous gardening experience. 
Stephen the Dorenell ranger has been busy planning and reccing the route for the guided walk up the Convals. Hopefully we will see some wildlife and learn about the local fauna and flora. Please book this event by Monday the 9th of August. 
I have spent quite a bit of time in our bike shed with fellow Dufftown resident John to make sure our eBikes are good to go for our eBike ride in the Cabrach. John showed me how to change a cassette and how to index gears. You learn something new every day! Stephen the Dorenell Ranger will be leading the eBike ride around the Dorenell Waymarked trails. We'll pass Glenfiddich Lodge, Blackwater Lodge, the McHardy stone, Elf House cave and hopefully have some great views of the Cairngorms and wildlife along the way. This is an all day cycle and although the e-bikes will assist, you will still need some experience of spending the day on a bike and cycling off road. If you have any questions please don't hesitate to contact us. Please book by Wednesday the 11th of August.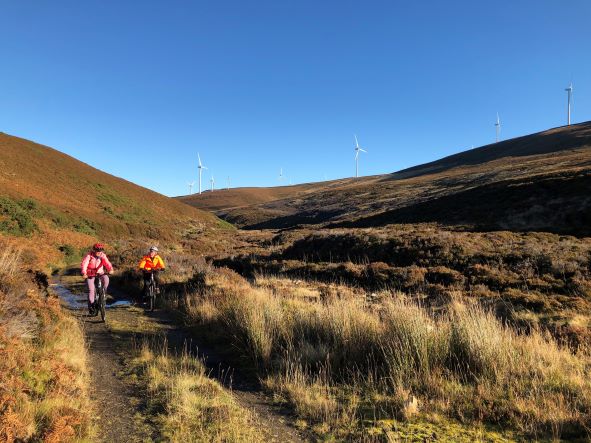 For our nourishing cooking workshop, Moray Food Plus will come to Dufftown. The idea is that we can all learn from each other and build confidence. We will be making a vegetable curry, healthy and cost effective. We will also cook a tomato and orzo pasta soup and a chocolate brownie pudding. Moray Food Plus will have some containers for people to take food home or we can eat there if time allows.
Our local artist Morag Tweedie, has been getting ready for her experimental printing without a press workshop. During this half day, experimental workshop you will explore printing techniques without using a press. We will be starting with mono-printing techniques – learning how to make one-off prints from your working surface, from drawings and using the roller to create multi-colour images. Other techniques may include simple lino-cut and collage techniques. 
For the last day of the wellbeing week, our local yoga instructor Donna will be teaching an all-ability yoga class. I can't think of a more relaxing way to finish off the wellbeing week. If you want to get some fresh air before the yoga, Outfit Moray is coming to Dufftown on Sunday for a Bike Day. Between 10am and 3pm you can come down to Mortlach Primary School and try out a bike obstacle course, eBike trials and adapted bikes. 
Get ready for a fun week full of activities to boost your wellbeing!