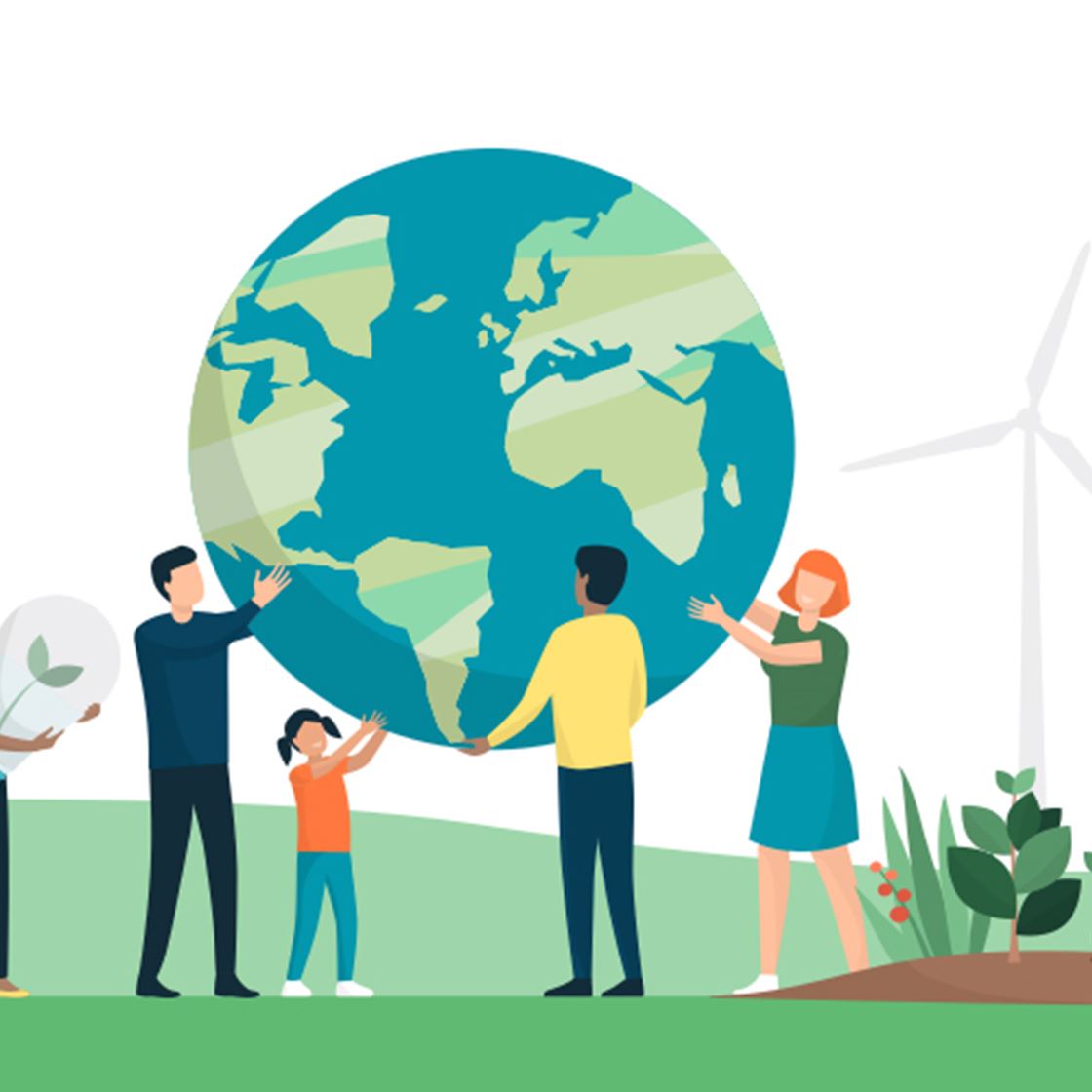 Last week I was invited along to a workshop hosted by tsiMoray where we shared ideas of what a Moray Climate Action Hub would look like. 
The Scottish Government is supporting the development of a network of regional community climate action hubs. These hubs will provide a regional approach to climate change action. As the Hubs should be shaped by and be responsive to the needs of their communities, various stakeholders in Moray were invited to the workshop to help shape the proposal for a hub here in Moray. 
The main activity of the session was to discuss in groups what we want the climate action hub to do for us, and what we can do for the hub. Below is a photo of what my group wanted the hub to provide. We identified functions related to engagement, such as education opportunities. We also discussed the need for a joined-up approach, where the hub can help with coordination and collaboration between various groups, businesses and public bodies. Lastly, my group identified that it would be very useful if the hub could provide expertise and best practice for capacity building in new projects.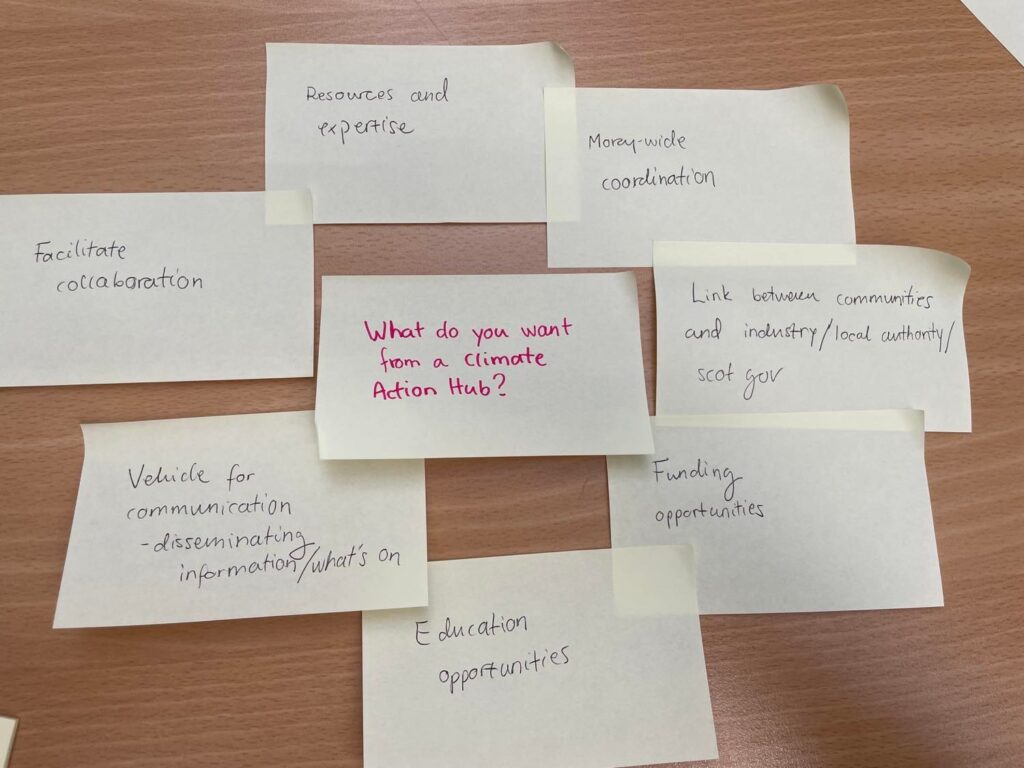 On the second question, regarding what different stakeholders can bring to the hub, I unfortunately forgot to take a photo of our ideas but they centred around three aspects. Firstly, we can bring the communities to the hub. To make sure that the hub is responsive to the specific needs of Moray, it is vital that communities are part of shaping the agenda and work of the hub. Secondly, stakeholders can bring experience, case studies and best practice to the hub. This encourages shared learning and ensures different groups don't have to reinvent the wheel. Thirdly, we can bring creativity to the climate action hub. Thinking about, and tackling, climate change can easily become overwhelming due to technical jargon, masses of information and complex connections between the economy, nature and people. Creativity and art is a fantastic way to approach difficult issues and make them more relatable. 
I look forward to seeing how the proposal for a Moray climate action hub takes shape. If you have any ideas or want to get involved with the Moray Climate Action Hub work, please get in touch with me. I'd love to hear what your thoughts are.