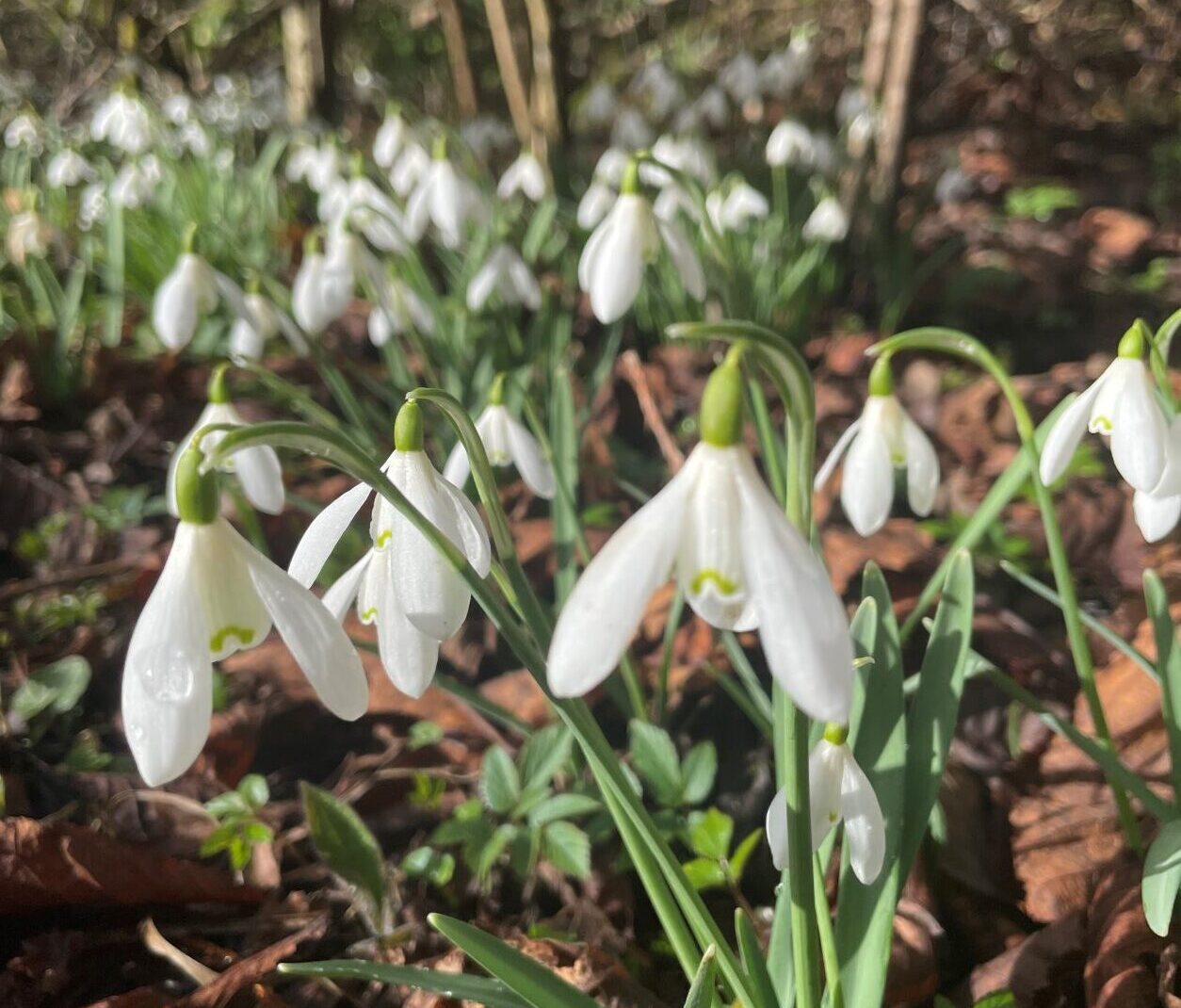 In this week's blog post I tell you about my recent weekend walk at Loch Park and Drummuir Estate. 
A couple of weekends ago, the sun was out and spring was in the air so I drove out to Drummuir Church to go exploring the area. The walk starts with an all-abilities path with a wee burn on the one side and the Keith-Dufftown railway line on the other. The birds were chirping away and the snowdrops were in full bloom. 
Once I had passed the Salmon hatchery, I reached Loch Park day centre. What a great facility with the boat jetty and loch right on their doorstep! A few years back, I spent a year in Calgary, Canada where I had close access to the Rocky Mountains. Now and again places in Scotland take me back to the Rockies, and looking onto Ben Rinnes through the trees over Loch Park definitely was one of those moments.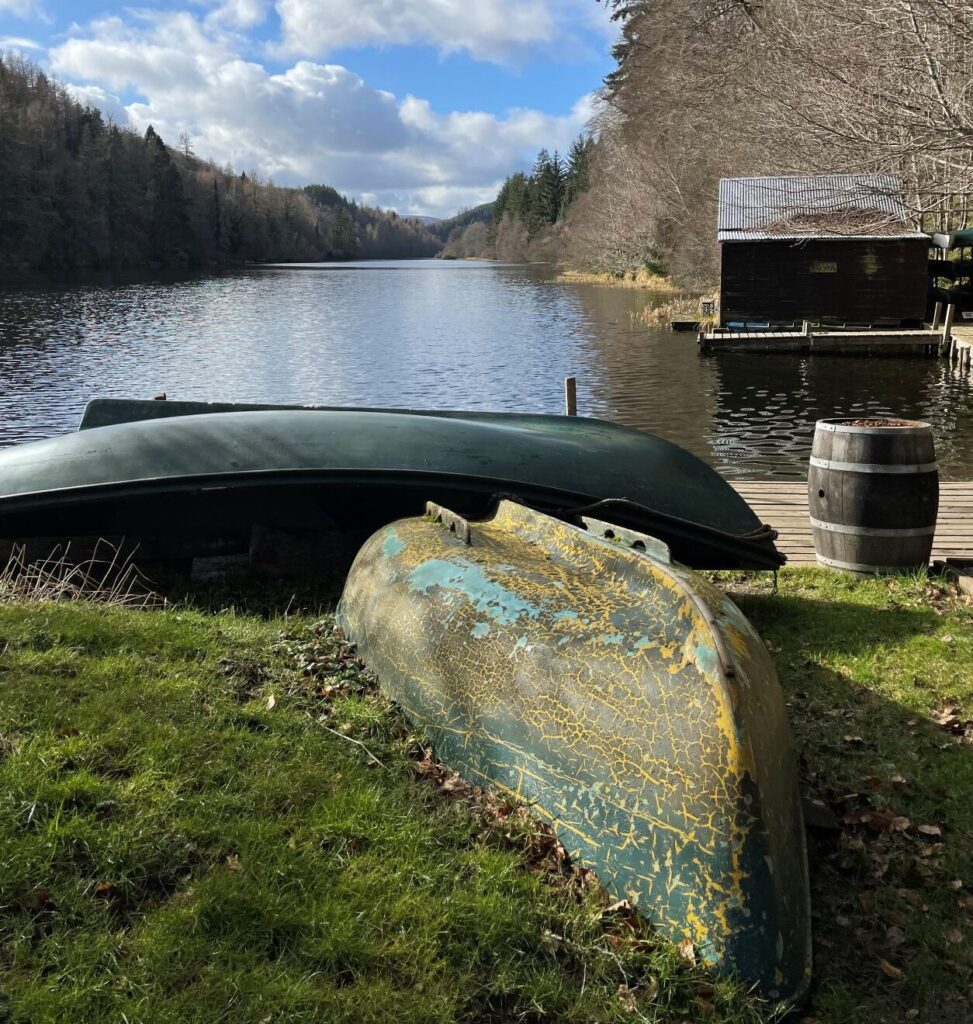 After walking all along the loch, I took the path that veered up in the woods. I eventually reached the top walking back on myself with views over the valley. All of a sudden I reached a cabin, where two folk came out to say hi. They had come up from Fife to stay the night and were happy to see me after a good 24h without seeing another soul. 
What I like about the Loch Park route is that you can make it somewhat circular by walking through Westertown on your way back. This takes you past Drummuir Estate, where sheep and ponies are grazing. I said hello to the ponies and they seemed happy to see me!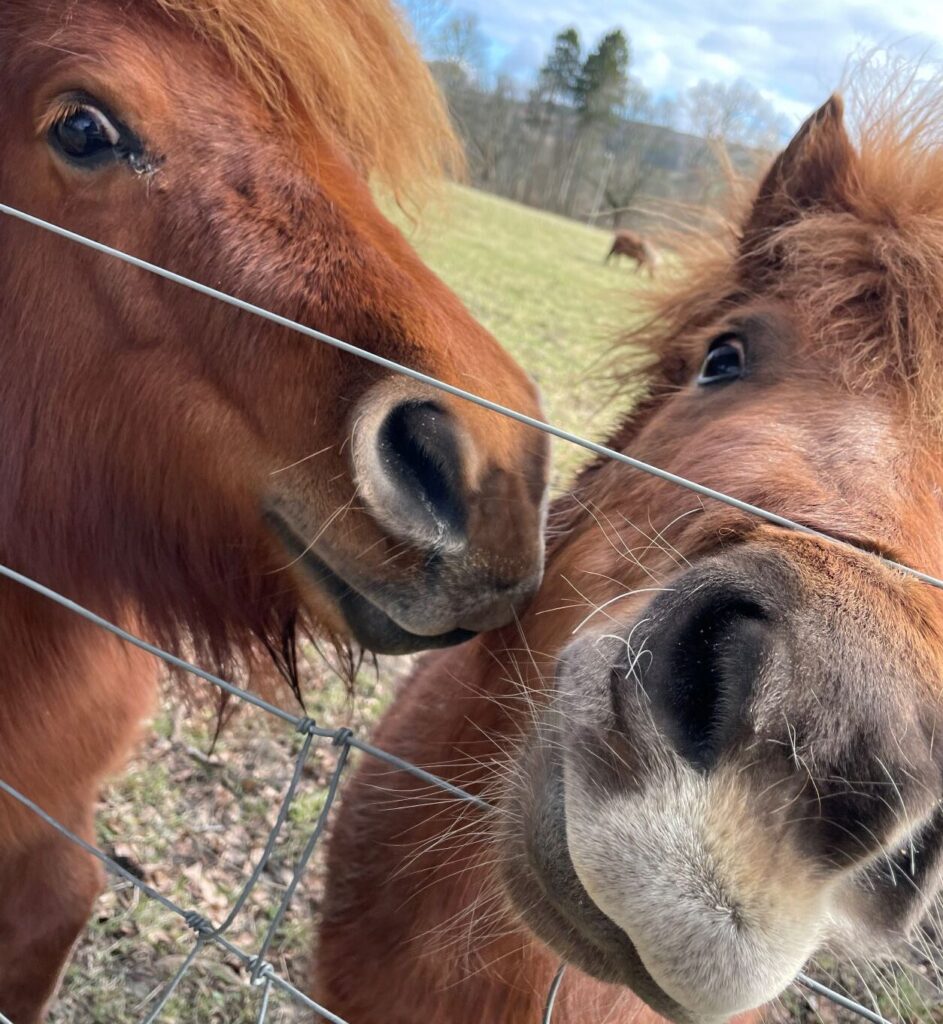 All together, the walk took me around two hours with plenty of stops, snacking, and hanging out with the ponies. Next time I plan on renting an eBike from our bike shed so that I can cycle over to Loch Park from Dufftown and leave the car at home. If you have any recommendations for good walks and bicycle paths in the area, send me a message!