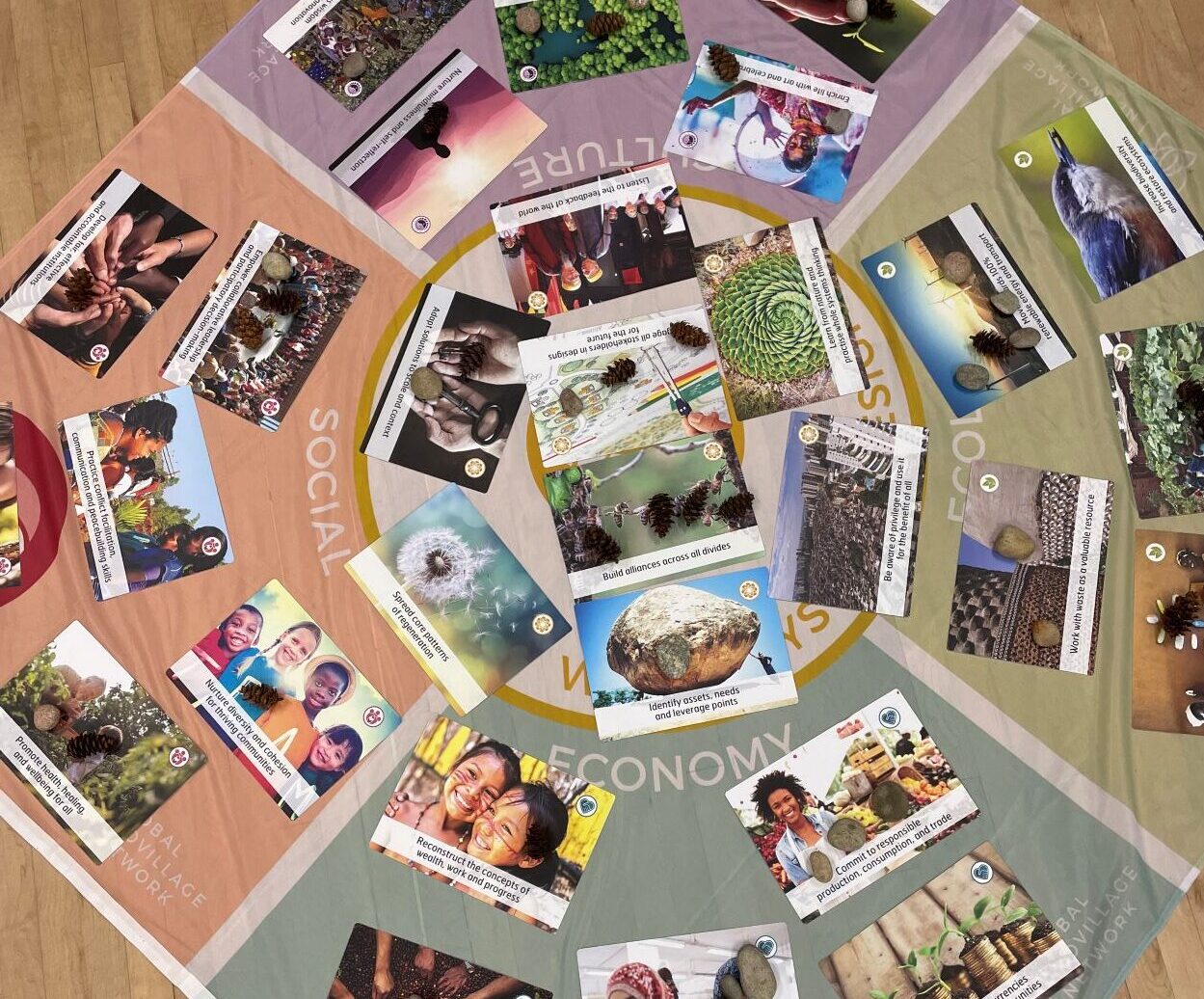 This week we had tsiMoray here in Dufftown. The public was invited to come together in a conversation about community priorities for moving towards a Just and Green Moray. The focus of the session was to explore what community-led development we should prioritise to ensure a just and sustainable renewal for Moray. As Scotland shifts to becoming a net-zero nation, the question arises of what local assets we can build on and where we should target community investment to ensure a fair transition for all. 
The workshop was in the Royal British Legion Hall and it was great to meet some new people over a sandwich and soup before we started. The session was interactive with various images and statements lying on the floor, all relating to a sustainable future. A sustainable system requires a holistic approach taking into account the cultural, social, economic and ecological dimensions of our society. We proceeded to individually map out where the strengths and weaknesses of these dimensions are in Moray.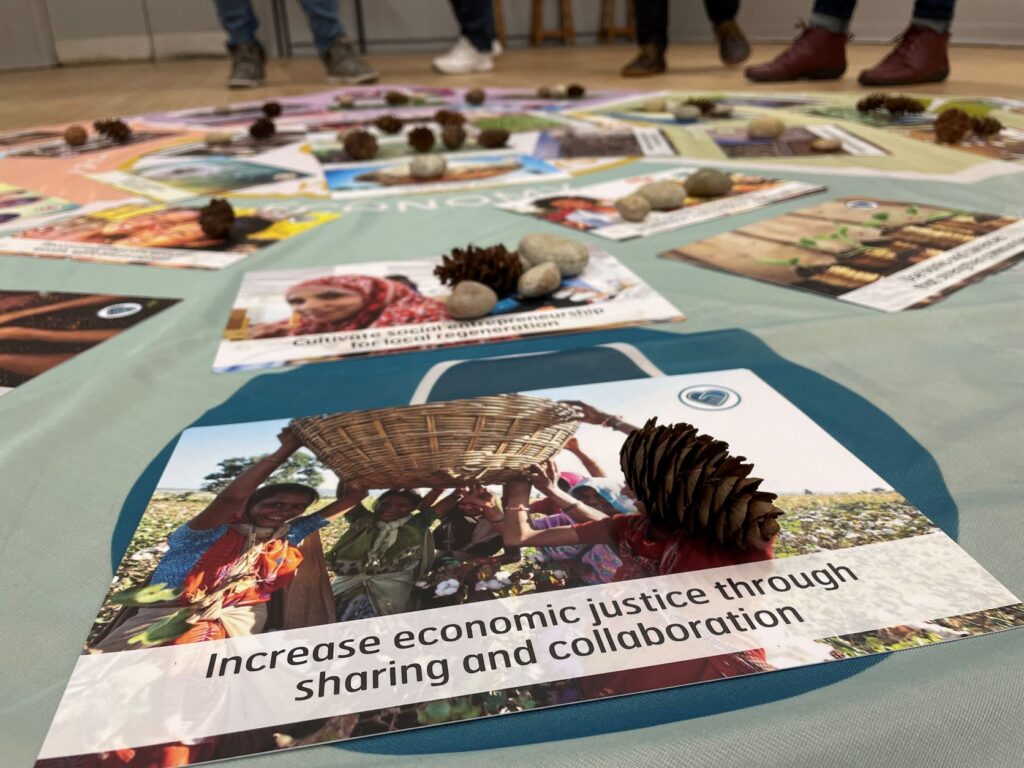 Many in the group thought that Moray is strong in 'committing to responsible production, consumption and trade'. 'Moving towards 100% renewable energy and transport' was also seen as a strength in the area. In contrast, it was voiced that there is room for improvement in 'building alliances across all divides' in Moray. There are lots of innovative and creative initiatives in our community that have the potential of creating an even bigger impact under a common vision and strategy for the community. I appreciate the warm welcome I have received from groups and individuals in the area and am immensely impressed by the time and energy you volunteer to our community. So let's keep the conversation going and get people from all walks of life involved.
Couldn't make it to the 'Community Priorities' event this week but want to get involved? Have an idea for community development? Get in touch today and make a positive difference!