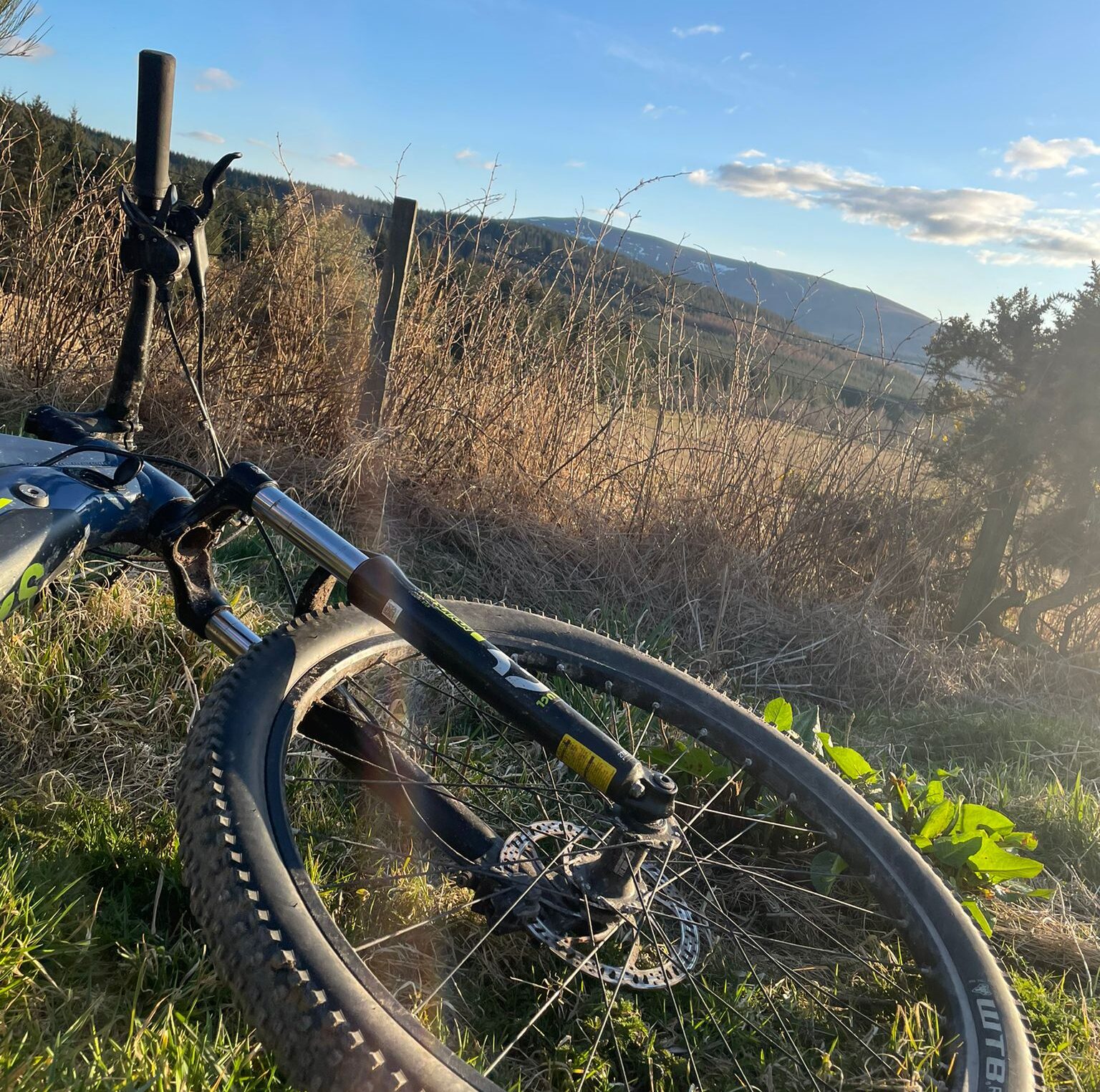 Last weekend treated us to glorious sunshine. I decided to make the most out of it and go for my first cycle of the year! I left my road bike at home and picked up an electric mountain bike from the Dufftown Bike Shed instead. It's amazing how powerful these things are! As I had never really been on a mountain bike before I was slightly nervous when we decided to cycle to Aberlour via the public footpath over the hill. 
As you leave Dufftown there is quite a climb but with the electric mountain bikes it is not very hard at all! Below is a photo of me pointing back to Dufftown sitting in the Friday evening sun.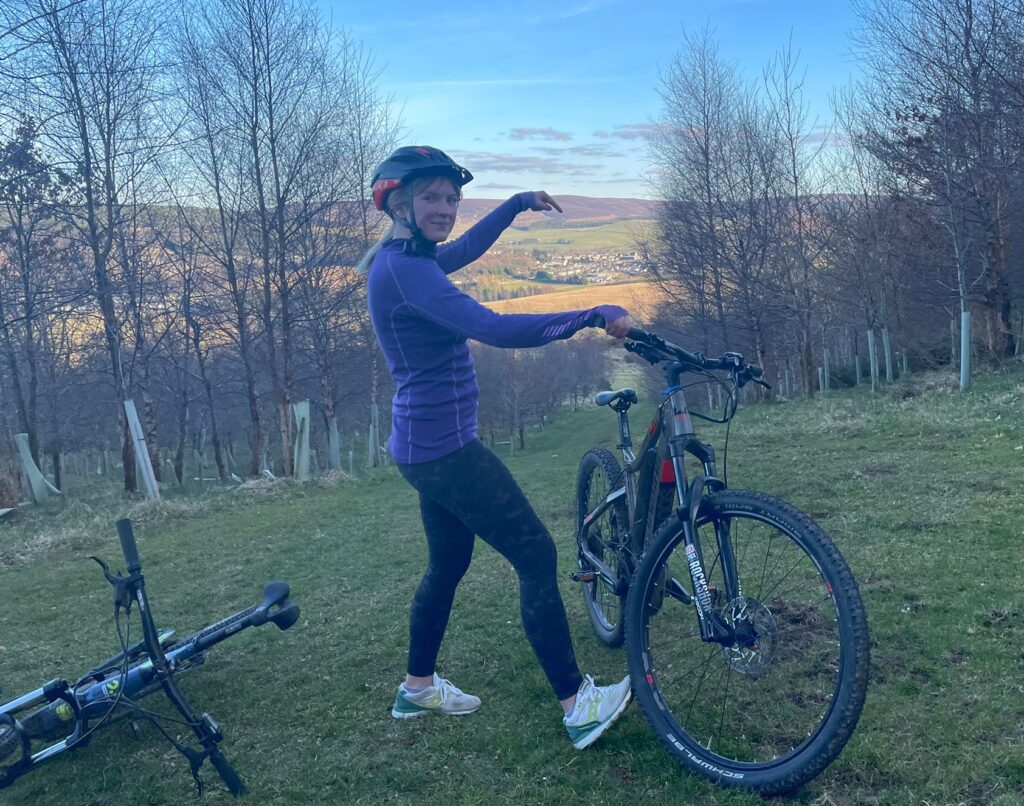 Once you are up on the hill it is easy to navigate. Simply follow along the single track. I have done a lot of road cycling before, with cycle holidays to the Outer Hebrides and Isle of Arran so it took me a little while to get used to the terrain. Below is a photo of me in the midst of the gorse.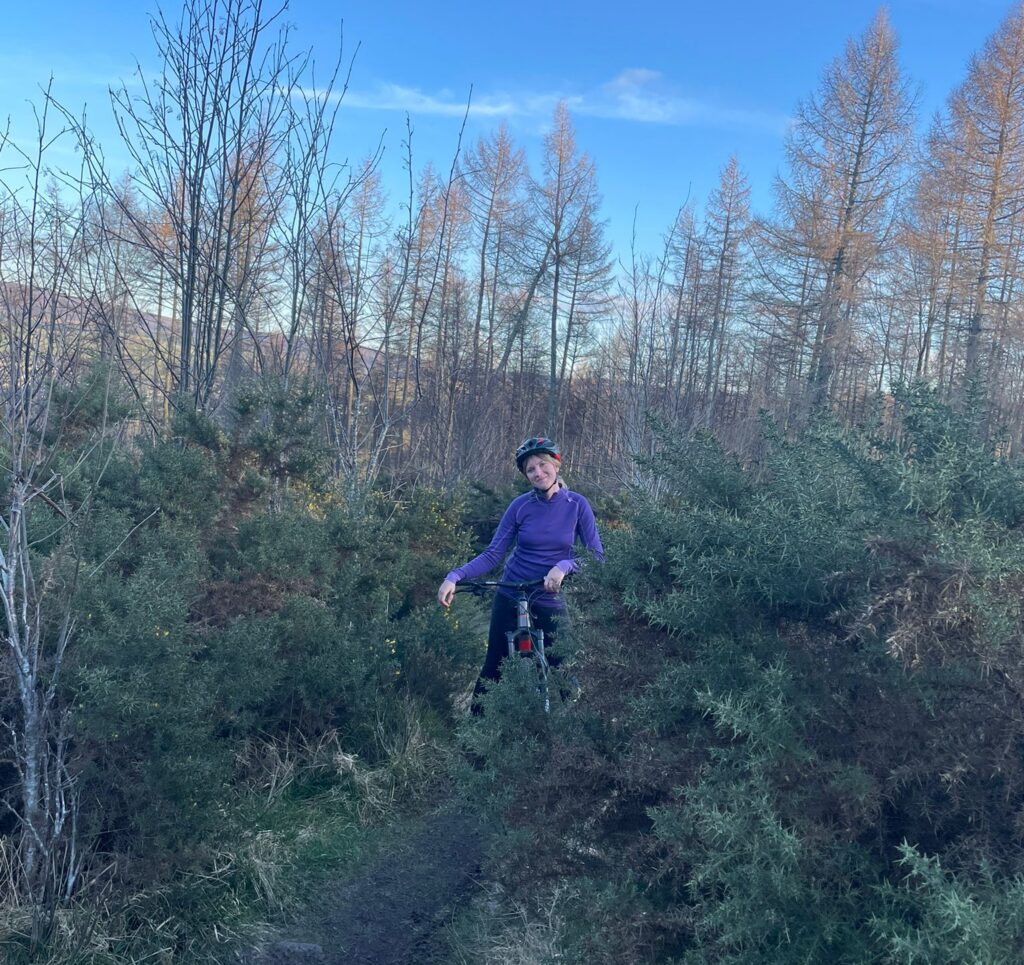 After 2.5 miles you reach a wider track and the route starts descending. It felt great to be back on a bike and zoom down the hill through the woods. Once we got out on the other side we had views of Ben Rinnes so we stopped to have a sandwich. 
From here, we followed a paved road all the way down to Aberlour to then continue along the Speyside way next to the River Spey to Craigellachie. As it was a Friday, we made a pit stop at the Highlander Inn for a beer on their patio. When the sun started to set we continued along the Isla way back home to Dufftown. 
I have mapped out the full loop below. It is just under 13 miles and I would leave a good few hours for the cycle so that you have time to stop by a pub or cafe on the way back…
Route map for Aberlour Loop by Viktoria Eriksson on plotaroute.com