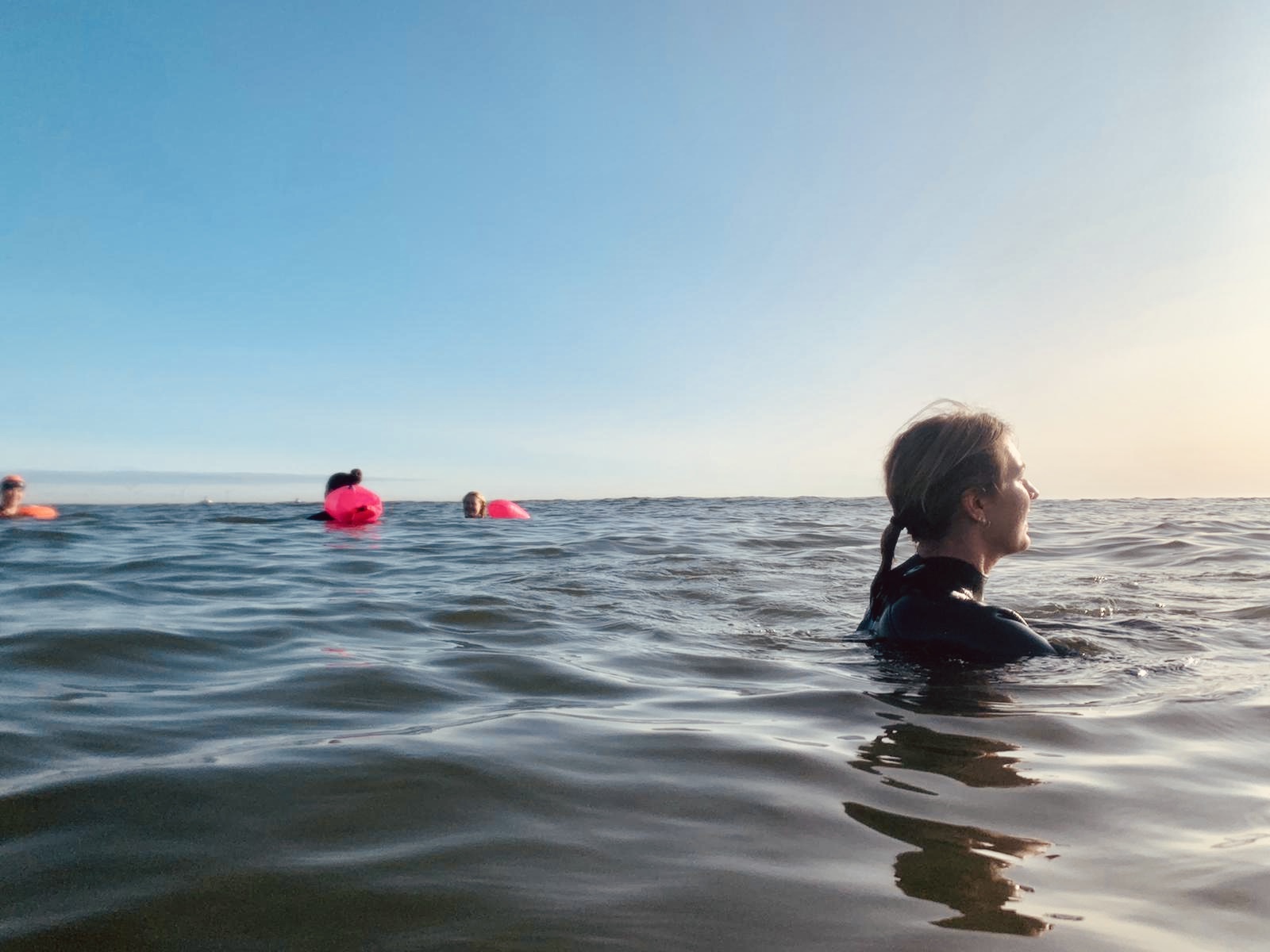 My New Years resolution for 2020 was to swim outdoors once per month. Back then, I was still living in Aberdeen so most of my swims were in the North Sea or the rivers Don and Dee. For the first seven months, I didn't have a wetsuit so I braved it in just a swimsuit. With spring sea temperatures at around 4 degrees Celsius, those swims were not longer than 10 minutes! However, coinciding with the Covid pandemic and lockdowns, those 10 minutes really helped with my mental wellbeing. It was a great way to get out of the house and meet up with fellow swimmers in a Covid-safe way. During the past two and a half years, I have kept going for outdoor swims (and purchased a warm wetsuit). Below is a photo of me and my friends at Aberdeen beach.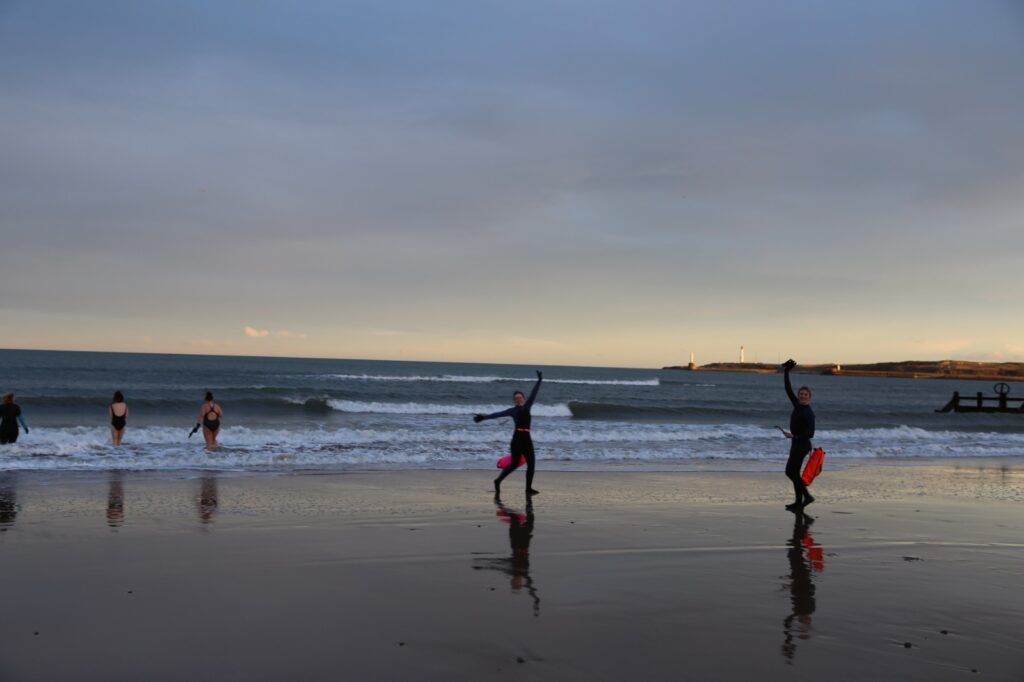 Since I moved to Dufftown in July 2021, I have been on the lookout for good swim spots in the area. At first, my first thought was the River Spey that you can access from Craigellachie but as it is the fastest river in the UK, it is not safe for swimming. For days when I have time to drive a bit further, I have swam with the Broch Selkies in Burghead, and I know that some folk in Dufftown go along to the swims in Cullen organised by the Wild Dookers. For days when there are good waves, I go to Sandend to surf. Below is a photo of last year's Christmas dook, which was VERY cold.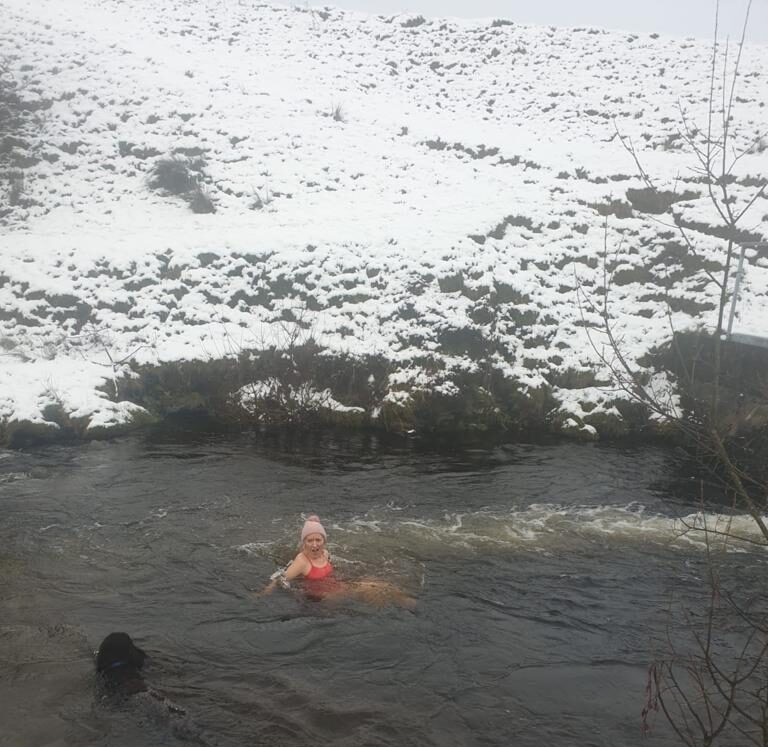 People have told me that a good local swim spot in Dufftown is the Dufftown Doubles down by the turn-off toward Huntly where the river Dullan meets the river Fiddich. I have been down to check it out but am unsure where the best spot is to get into the water. If you have swam there before, please give me a shout and let me know! Also, I'd love to hear if you have any stories about the Dufftown Doubles. Perhaps you even have old photos of this local swim spot you would like to share?