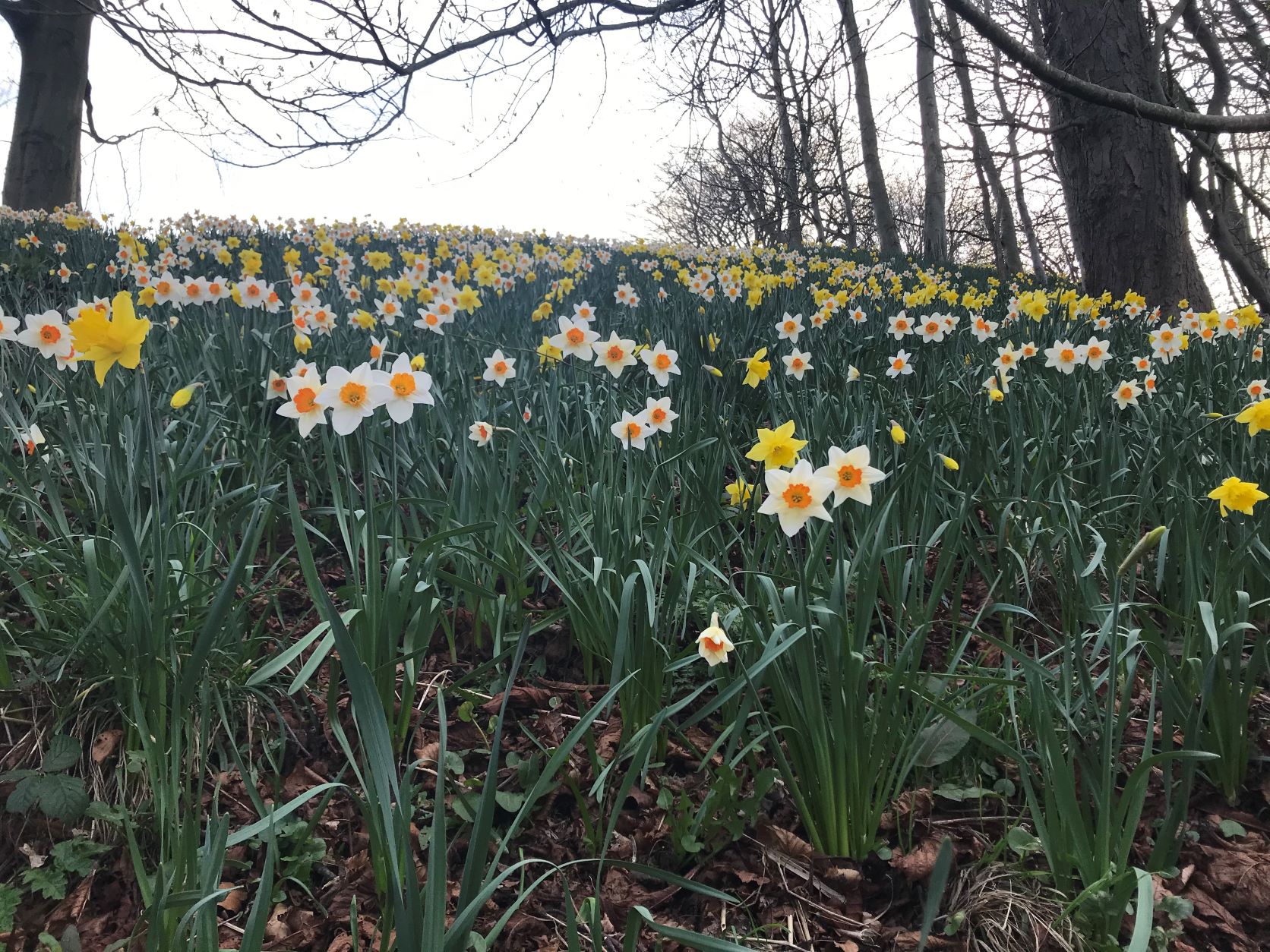 In this week's blog post I'm calling fellow Dufftown gardeners for advice on how to be successful with vegetables and flowers in my garden. 
One of the most exciting things about moving to Dufftown was that I got my own proper garden for the first time. It was quite overgrown when we moved in so last summer was dedicated to re-claiming it back to a usable state. This summer, we are keen to grow our own vegetables and plant more native species that also attract wildlife.  
In March, we turned some of the grass in the garden into a vegetable patch. Our loyal garden blackbird had a great time finding lots of worms to eat. Now I'm trying to figure out which vegetable plants do well in Dufftown weather. 
I started sowing seeds inside about two weeks ago. So far, it seems to go well. We planted a lot of sunflower seeds (probably too many for the size of our garden) that have all taken well. I also planted Snapdragon flowers, but I'm not sure if I put too many seeds in each pot. They have come up and are a few millimetres tall so far. We also planted lettuce inside, but after some Googling, I have come to understand that they prefer colder temperatures so I will transplant them outside in the vegetable patch this weekend and keep my fingers crossed they don't mind the disruption.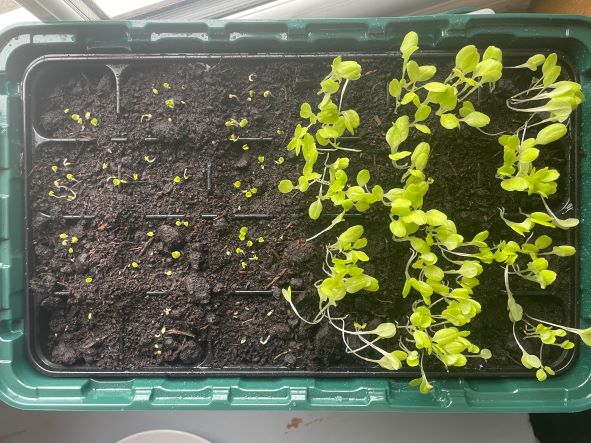 As a slightly different project, I got grow-at-home mushroom kits for Christmas since one of my favourite hobbies is to forage chanterelles in late summer. I successfully harvested lots of Oyster mushrooms from the kits in February. It felt pretty surreal to see them grow from nothing to monster-sizes on my windowsill. Below are photos of last year's chanterelle luck and my Oyster mushrooms.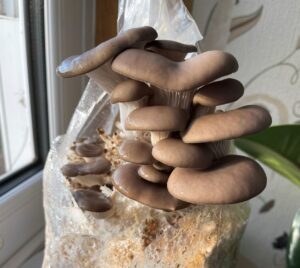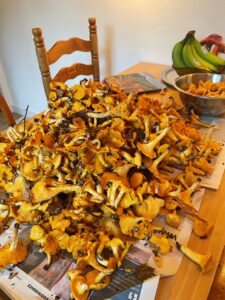 As you can probably tell, there is a lot of trial-and-error involved in my gardening attempts at the moment. If you have any advice to share on which plants do well in our Dufftown climate, and how to attract wildlife into the garden, please let me know!