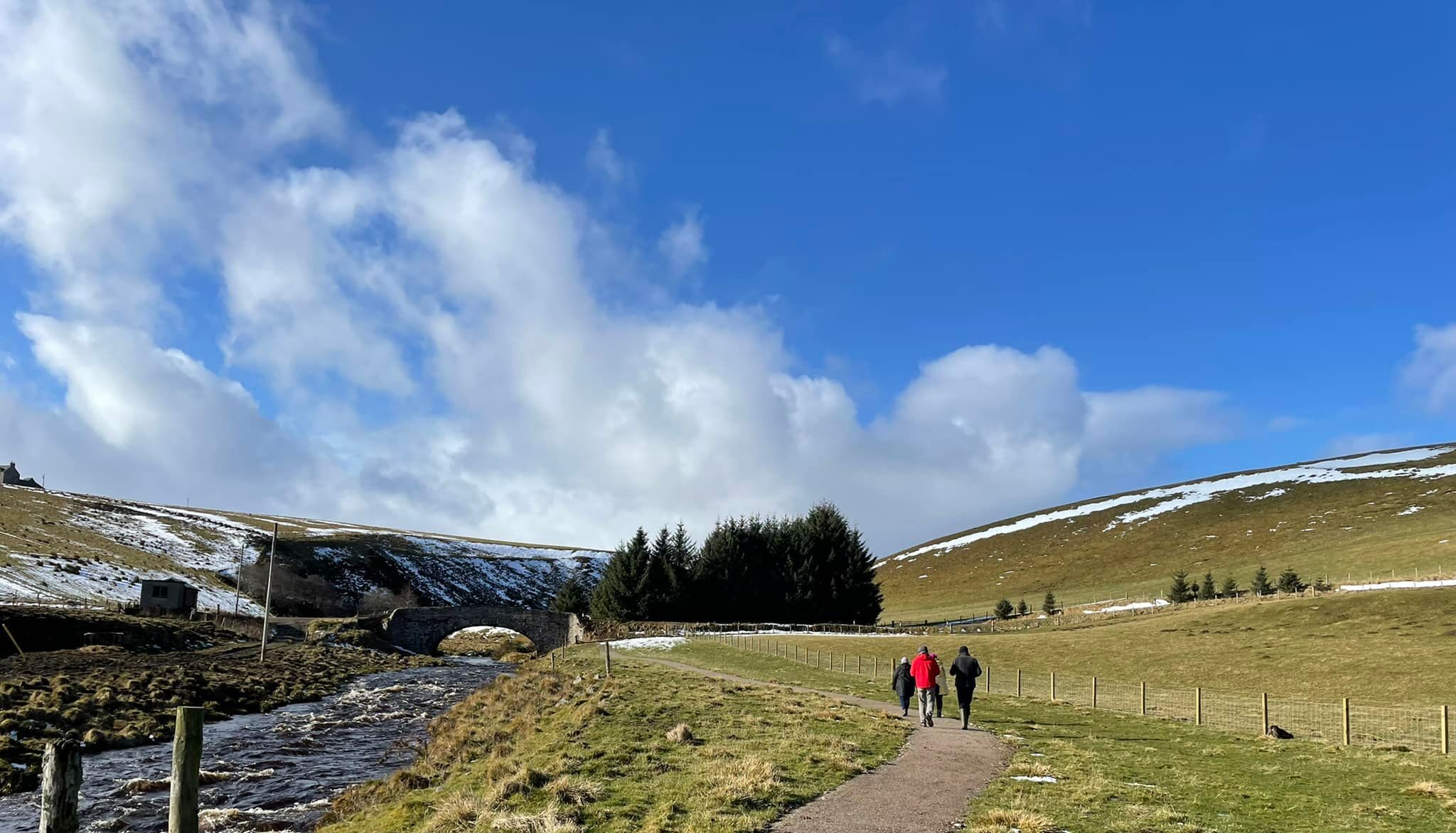 In this week's blog post, I share my first visit to the Cabrach Trust for a nature walk and to have a look at their many exciting projects.
On Tuesday, I travelled wide and far over rivers and hills all the way to… the Cabrach! The Health Walk group, usually exploring  the paths in Dufftown, ventured out of town this week thanks to Sam at the Cabrach Trust organising a bus for us. While there had been hail storms the day before, we hit the jackpot with glorious sunshine. 
Along the all-ability path around the Inverharroch farm, Stephen, one of the Dorenell rangers, told us about the rivers and common wildlife in the area. I was lucky to see a vole dash across the path and down towards the river at one point. Stephen also set out a camera trap in the hopes of getting some photos of wildlife. I've got my fingers crossed for an otter!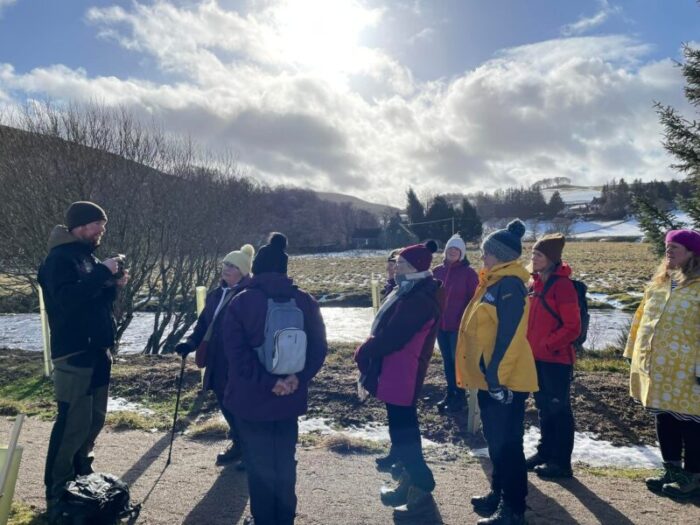 At the far end of the farm, Sam showed us the wildflower meadow and wildlife ponds they have created. Now we are all waiting patiently for the seeds to shoot up. Afterwards, we warmed up inside the Acorn community centre with coffee and homemade scones. Not a bad way to spend a Tuesday morning!  
Walking along the river where lots of new trees have been planted by the bank, I was thinking of how we choose to use our land. It is well established how greenspace is vital not just for the planet's biodiversity but also for our own mental and physical wellbeing. We are lucky to have such beautiful nature in Moray, so let's work together to make the most of it.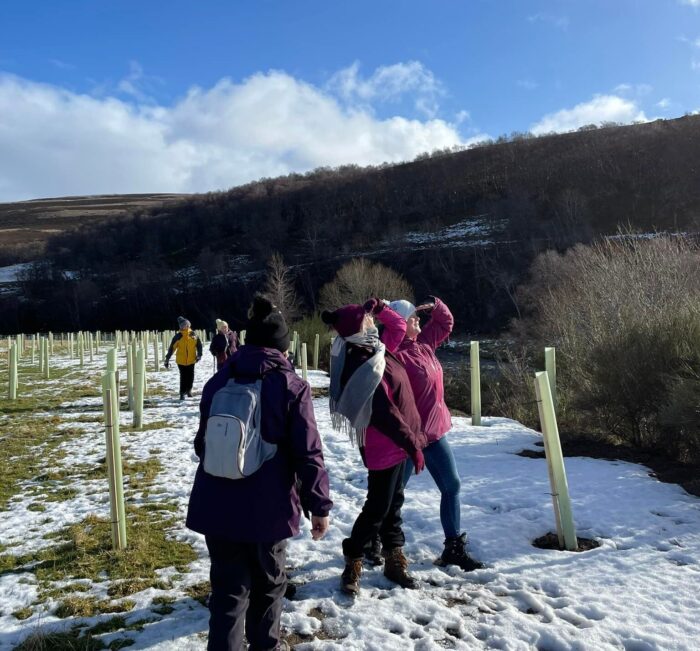 Many thanks to The Cabrach Trust and the Dorenell Ranger service for organising the trip. Make sure to keep up-to-date with exciting workshops happening at the Trust in the near future.