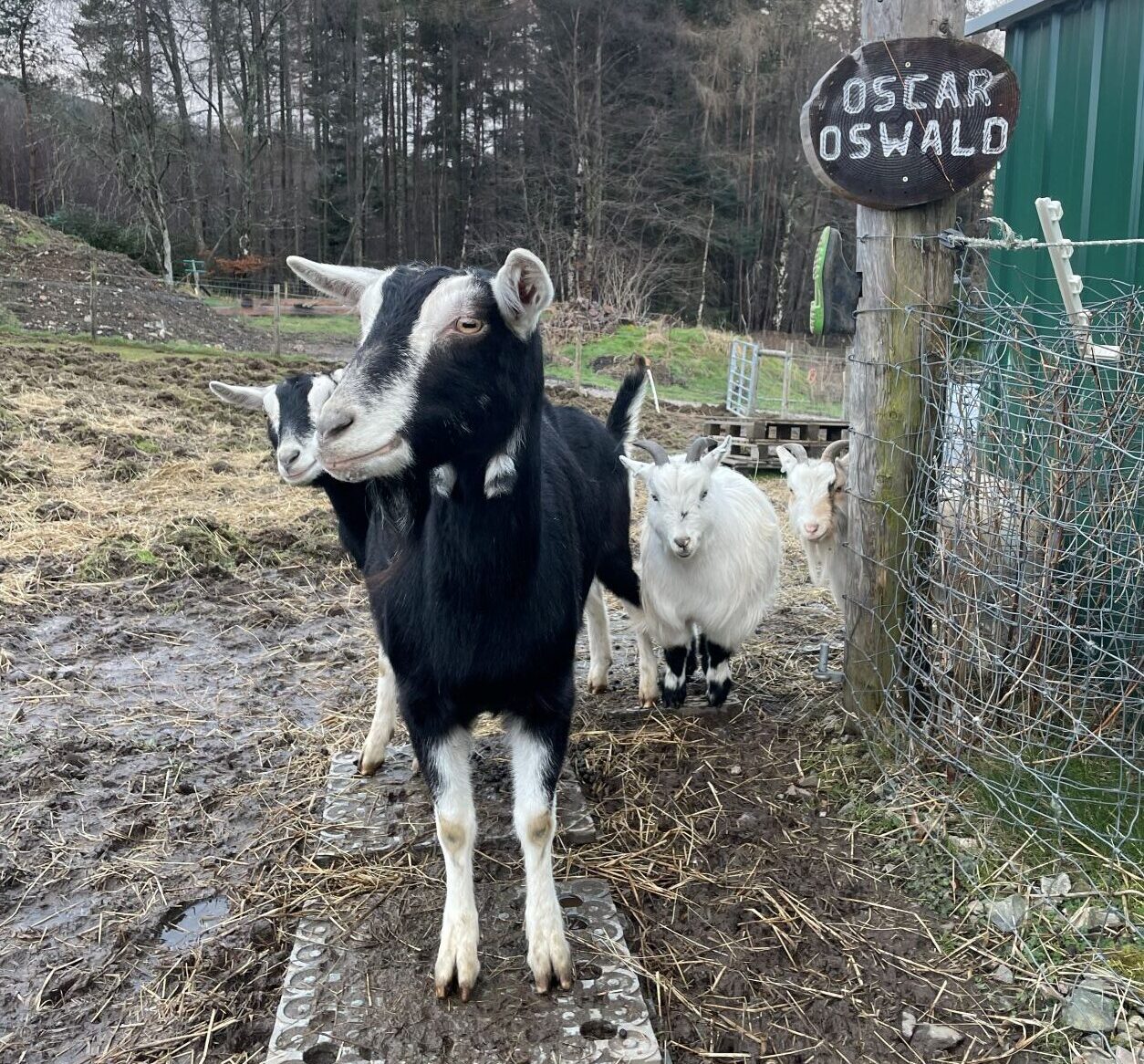 This week's blog post is about my visit to the Wee Ferm and the value of unexpected friendships.
With the unpredictable weather this week I decided to stay put in the Dufftown and District area. I looked at our website's local business directory and decided to visit the Wee Ferm!
Kirsteen, Leon and their two kids run the Wee Ferm at Spring Croft between Dufftown and Craigellachie. It's a croft of just under 3 acres and they moved here 5 years ago. With neither Kirsteen nor Leon having grown up on a farm themselves, they told me that these past years have involved lots of learning from books, the internet and the helpful vets in Aberlour. What started as a hobby in the hope of becoming more self-sufficient has now turned into a petting farm and woodcarving lifestyle. They are open for group visits on an online booking-basis and do larger events like Santa's Grotto and Halloween scavenger hunts. 
While they have lots of lovely animals like rabbits, pigs, and ponies, my favourites were the goats. As soon as we walked into the field they came running towards us for cuddles! Below is a photo of Oscar and Oswald saying hello.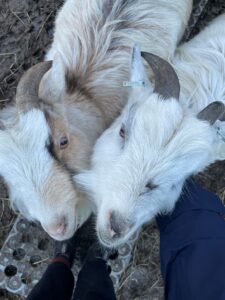 I grew up with chickens, dogs, fish and even the odd turtle. My visit to the Wee Ferm brought back childhood memories of the joy that animals bring. Kirsteen sent me a photo of Filo the pony giving Oscar the goat a kiss, and it made me think about how we too often put up barriers and divisions between different groups in our communities. In the next week, I challenge you to reach out and speak to someone you normally wouldn't speak to. It could be someone much younger or older than yourself, or someone from a different place or background than yourself. Try it and maybe you'll find an unexpected friend just like Filo and Oscar have.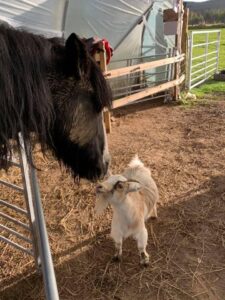 As all the animals were eagerly waiting for their dinner, I left Kirsteen and her family to it. 
PS: If you run a business and would like to add it to our website listings, fill out this form!