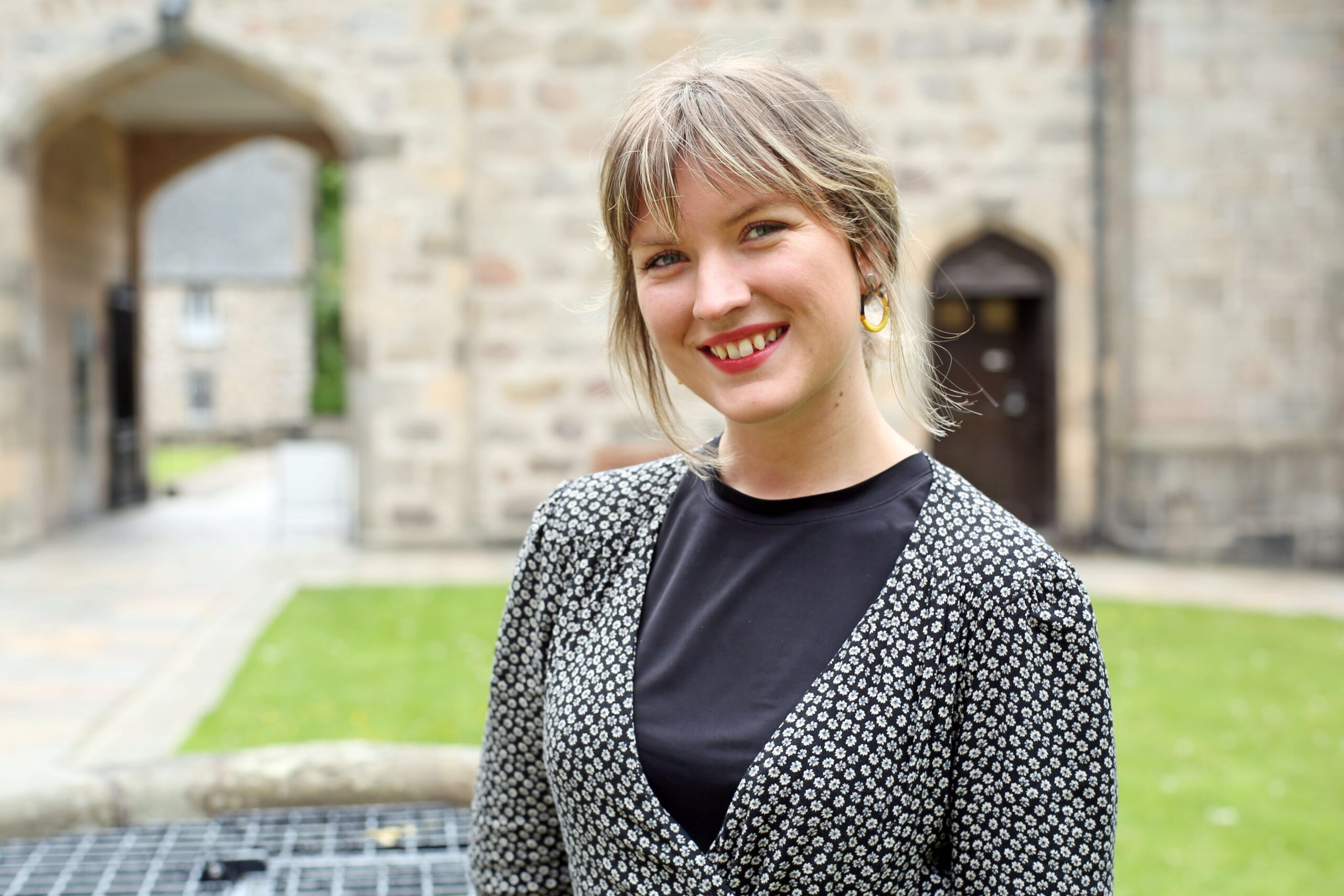 Our first employee, Viktoria Eriksson, started this week and is keen to get to know you all.
Hello Dufftown and District!
On Monday, I started my new job as a Community Development Leader with the DDCA. I am really excited to be starting in this new role and look forward to meeting people and groups from the community. I moved to Dufftown last July and am impressed with the warm welcome I have received so far. While I spent the past seven years in Aberdeen, I am originally from a small town in Sweden not much different from Dufftown. It is nice being back in the countryside where we get to enjoy the beautiful Scottish outdoors and where people look out for each other. 
It has been an action-packed first week that involved going to events and meeting interesting people from the area. 
On Tuesday, I went along to the weekly Dufftown Health Walk. The group meets up by the Clock tower at 10am to go for a walk suitable for all abilities. Then they have a cup of coffee at the Dufftown Glassworks. Please come along in the next few weeks and say hello! 
June, one of our Trustees, has shown me the ropes of running the Community Food Larder. Every morning, she puts donations from the local Coop and other generous donors in the cupboards at the Legion. You can also swap books there. On Thursday, Tesco from Keith came out and delivered a Community Grant going towards additional top-ups of food and toiletries for the Community Larder. We are so grateful for the 9000+ votes we got from Tesco customers! Below is a photo of June receiving the big check.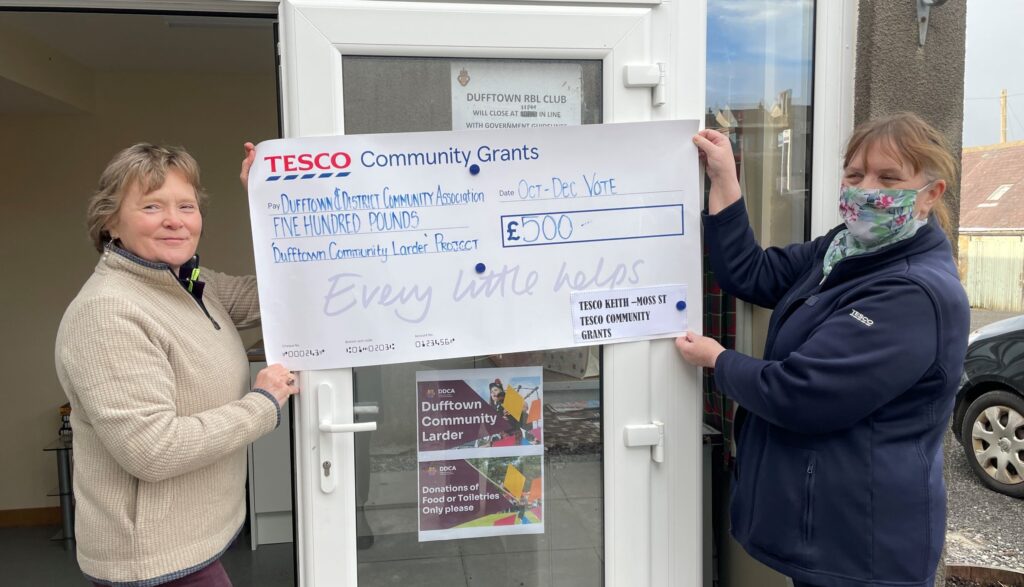 Dufftown is a great town and I aspire to see where I can lend a helping hand and facilitate ideas from individuals and groups alike. I have previously worked with a charity in Aberdeen to improve NHS services for ethnic minorities. I have also worked for the Scottish Government in their Equalities team, and am just finishing up a PhD in sociology. Now I am excited to use my experience for the benefit of the community.
Make sure to keep checking in on the DDCA website as I will be writing a blog post every Friday afternoon. Here, I will tell you what I'm up to, including the places I go to and the people I meet. 
In the meantime, message me and say hello! viktoria@dufftowncommunity.co.uk