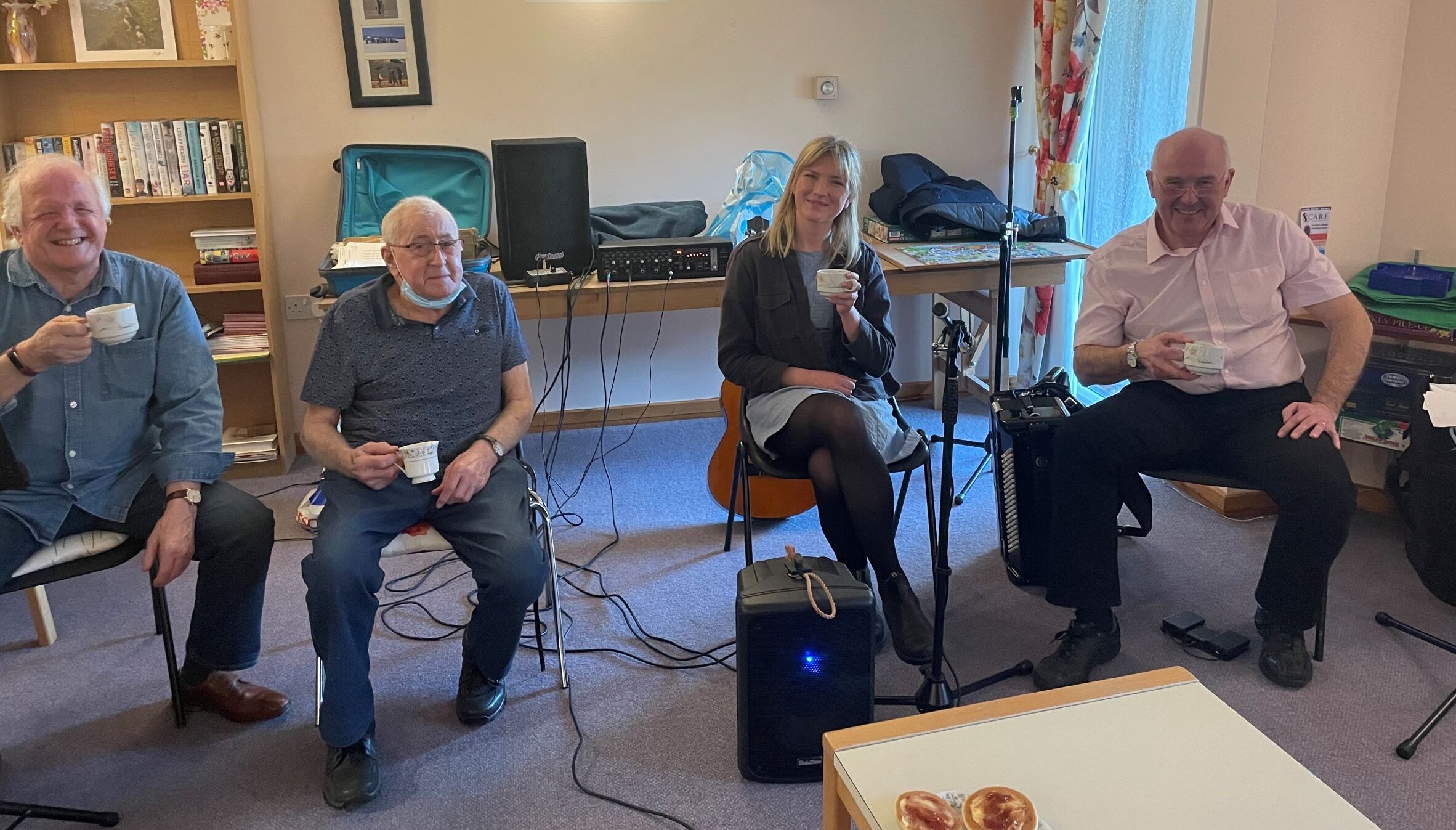 This week's blog post is about the Dufftown music scene and me playing in front of an audience for the first time in a very long time. 
While I have been singing and playing instruments since childhood, over the last few years I lost the habit. But since I moved to Dufftown I found my love for playing music again thanks to my neighbour Jim. Not long after I moved here, he invited me to his online Stramashes where I got to meet his friends playing a variety of different instruments. This week I was invited to play with him and his friends at Aigan court! 
On stage we had Donald on the accordion, Eddie on the songs (Jim Reeves seemed to be a favourite amongst the crowd), Jim on the pipes and myself on the guitar. A dozen residents at Aigan court were in the audience singing along. Although I have played at larger concerts and events before, I was so nervous playing in front of an audience for the first time in years I had to keep my eyes closed to not forget my lyrics! I was lucky that the Aigan audience was so welcoming and encouraging. 
After an hour or so of music, we were all treated to tea and biscuits. It was lovely meeting the folk at Aigan court that came along for the afternoon. Next week, Jim and his friends are off to both Keith and Aberlour for more concerts. I will do my best to join them.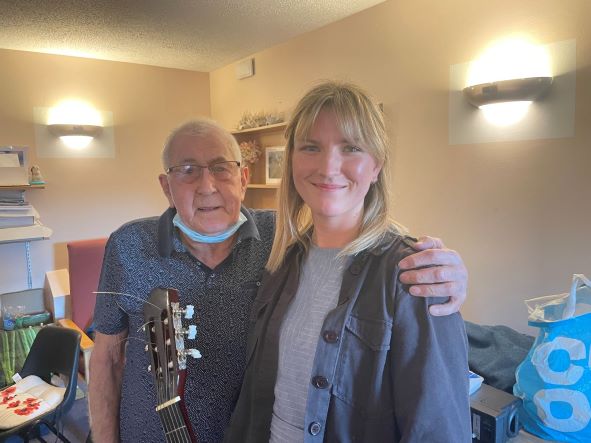 Music is an important part of the Dufftown cultural fabric with events such as stramashes, ceilidhs, and the pipe band. While the pandemic has made it difficult to meet up during the last two years, I'm impressed to see how people have adapted and kept playing together online. Fingers crossed that we can slowly start coming back to live events again this year. Because let's be honest, music is much better in real life than on a screen.