Last week I cycled down to the Keith and Dufftown Railway and met with their volunteers. I can easily say it was the highlight of my week!  
The heritage railway is run by volunteers who improve, maintain and run the trains. On top of the regular fares, they also put on themed events, such as a Teddy weekend, fish supper and a 1940s weekend. One of their current projects is the 'Dram Tram'. The volunteers are completely refurbishing the internals of the carriage to create a whisky inspired experience. They have even sourced a bespoke bar made out of whisky barrels. If you want to support the Dram Tram, you can get in touch with them to donate money towards a table or chairs, which will have your name on them. I look forward to seeing the finished product.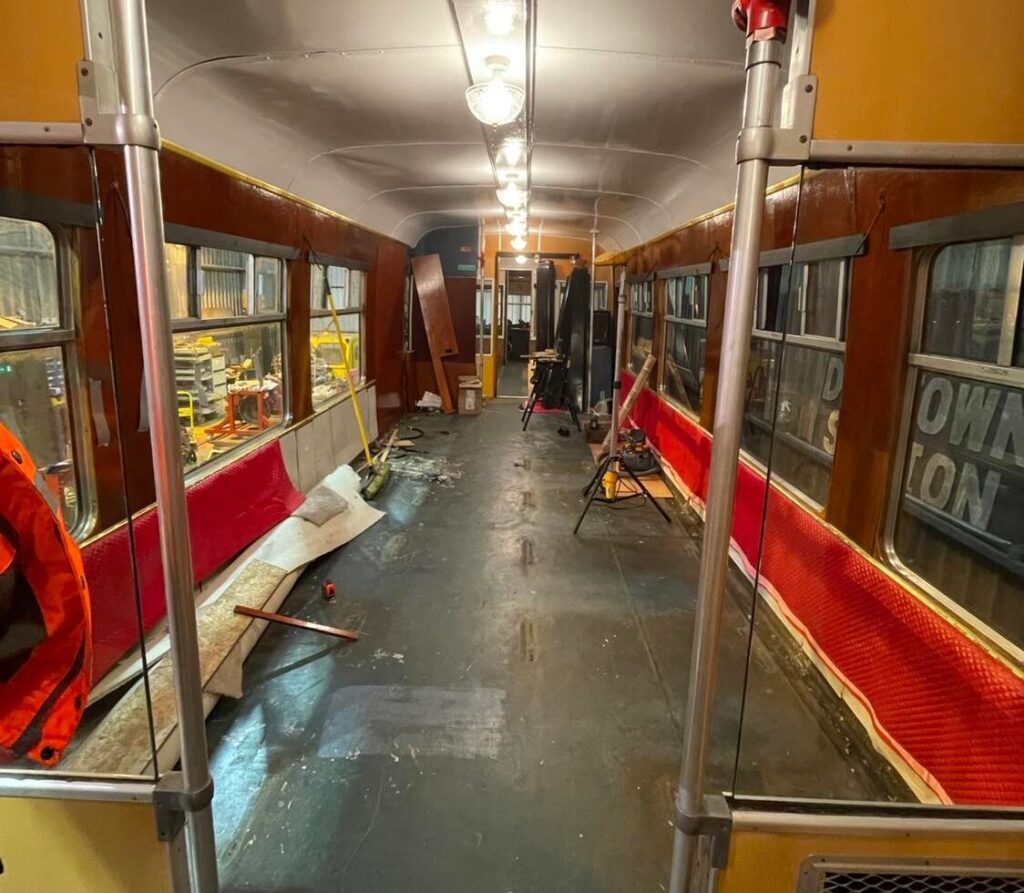 I also learned that KDRA have recently been upgrading their tracks at the Dufftown station. With the help from RAF engineers and their 3 young workers through the Scottish Government Kickstarter programme, they have now installed a second line at the Dufftown terminus. A lot of hard work and dedication has gone into the work. 
Thanks to the Dorenell Windfarm microgrant delivered through the DDCA, the railway now has a sturdy bike stand on the platform. Why not rent our DDCA eBikes, cycle down to the station and head over to Keith for the day? Don't forget to treat yourself to something from the Sidings Cafe. I think it would be a great day out.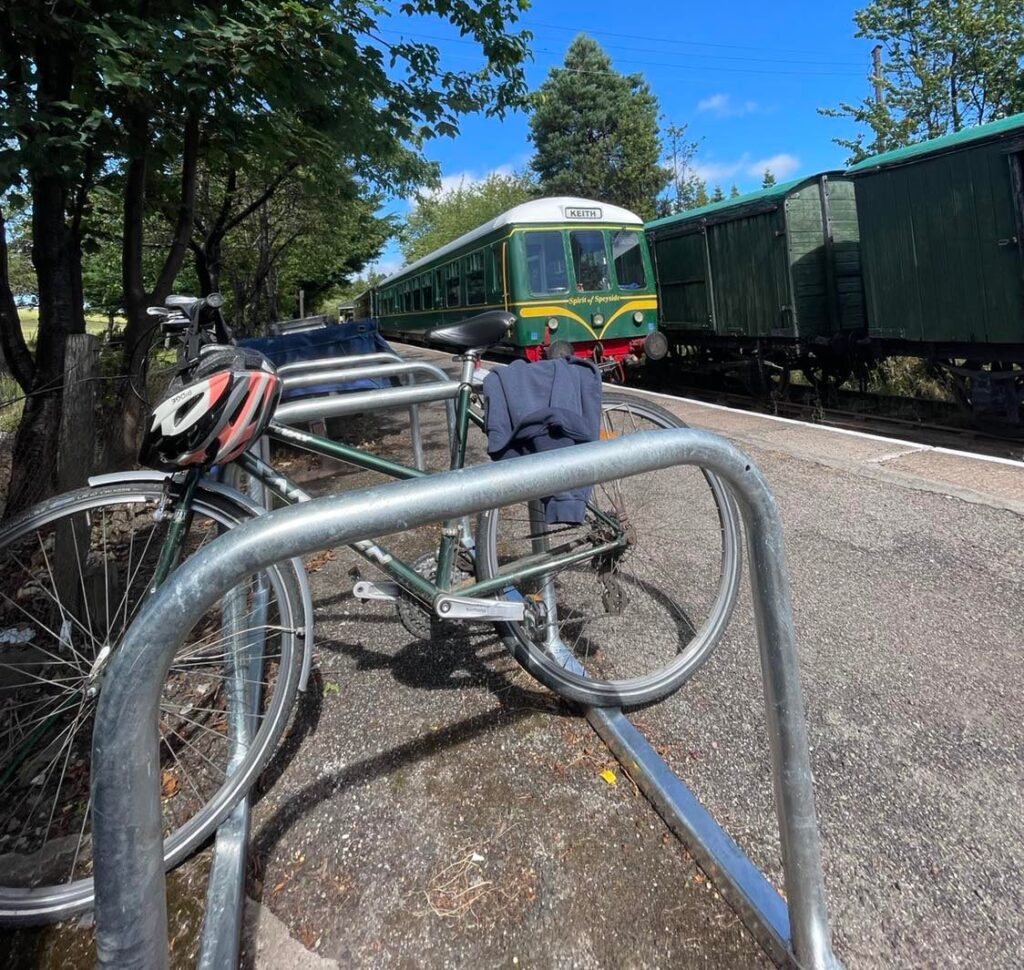 The highlight of my visit was of course driving the train. Bruce showed me the ropes (or rather all the spokes) and off we went for about 30 metres to connect the locomotive to the carriage. I have never been so excited driving 5 miles per hour!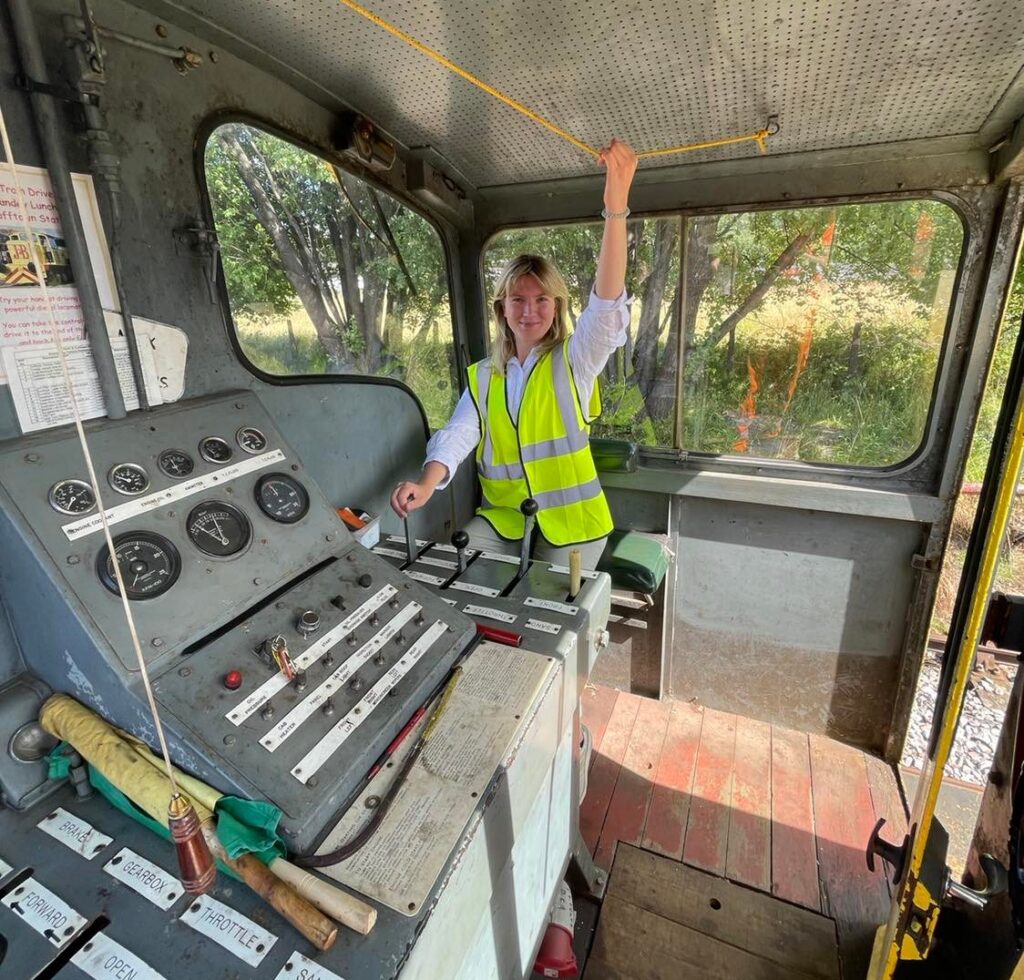 Running a heritage railway requires a lot of work and money. I am well impressed with what the KDRA volunteers have achieved over the years. If you are looking for a great day out while supporting a local community group, head down to the Keith and Dufftown Railway station! 
Trains run twice per day on Friday to Sunday between April and October. Tickets can be booked online or at the station.